Trendy Destinations in Europe
Europe's Top 10 Destinations for Culture Trips!
Indulge in captivating adventures in Europe!
Culture trips are always on! Immerse in the magic of lengendary cities, savor local food, and embrace enchanting cultural experiences. Curious explorers, let your wanderlust guide you and book your flight now!
10 Trendy and Cultural Experiences in Europe
---
1.
Amsterdam:
Experience famous music festivals like "Awakenings Festival," where techno beats pulse through the industrial landscape of the city, drawing music enthusiasts from around the world to dance under the stars.
2.
Berlin:
Immerse in the city's dynamic street art culture by exploring the alternative neighborhood of "RAW-Gelände," a former train repair yard now adorned with ever-changing graffiti and street art.
3.
Florence:
Savor traditional cuisine at the hidden gem "Trattoria Mario," a century-old eatery loved by locals, serving authentic Florentine dishes like ribollita and pappa al pomodoro in a warm and rustic ambiance.
4.
Barcelona:
Indulge in a diverse tapestry of tastes at "Mercat de Sant Josep de la Boqueria," a vibrant food market where you can sample Catalan delicacies, Spanish tapas, and international treats all in one place.
5.
Paris:
Visit iconic art galleries like the Louvre and consider exploring "Atelier des Lumières," an immersive art space where digital projections transform classical masterpieces into mesmerizing moving art.
6.
Rome:
Discover the "Cimitero Acattolico di Roma," an atmospheric cemetery in Testaccio, where poets, artists, and historical figures find eternal peace, providing a serene escape from the city's hustle.
7.
Vienna:
Join historical landmarks, such as "Stadtpark," a serene urban oasis adorned with statues of famous Viennese musicians like Johann Strauss, offering a delightful insight into Vienna's musical heritage.
8.
Prague:
Embark on guided walking tours through historical landmarks, and don't miss "Lennon Wall," a colorful tribute to John Lennon and the Beatles, reflecting Prague's love for music and free expression.
9.
Munich:
Celebrate the joyous fusion of customs at Oktoberfest and explore "Viktualienmarkt," a lively food market where you can indulge in Bavarian delicacies and toast with the locals over a stein of beer.
10.
Athens:
Enjoy the cultural exchange programs and consider visiting "Anafiotika," a hidden neighborhood at the base of the Acropolis, embodying the architectural charm of a Greek island village in the heart of the city.
More about Culture Trips to Europe
---
Embark on a Cultural Odyssey through Europe
Attend renowned music festivals like "Tomorrowland" and "Glastonbury Festival" for electrifying experiences. Discover local concerts in Vienna and Lisbon, immersed in classical music and soul-stirring Fado melodies. Explore dynamic street art scenes at Berlin's "East Side Gallery" and Plovdiv's "Graffiti Street," where creativity flourishes. Savor the diverse culinary delights on food tours, from Istanbul's "balık ekmek" to Lyon's traditional Lyonnaise dishes. Let the continent's vibrant cultural tapestry unfold before you, igniting a passion for exploration and celebration of Europe's artistic heritage. Immerse yourself in captivating melodies, witness captivating murals, and indulge in delightful delicacies as you embrace the harmonious fusion of traditions, setting the stage for unforgettable moments that shape your cultural journey across the continent.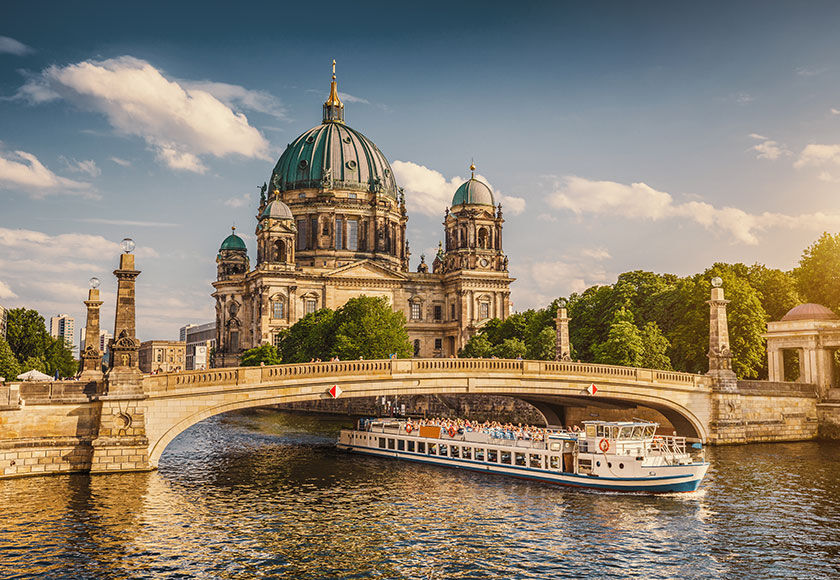 Neverending Culture Trips
Celebrate European literature and arts at the "Hay Festival" in Wales and explore contemporary expressions at the "Venice Biennale" in Italy. Connect with Europe's cultural heritage through traditional workshops like pottery-making in Athens' historic "Keramikos" district or "céilí" dance workshops in Ireland. Experience European theater and opera at iconic venues like Paris' "Palais Garnier" and Milan's "La Scala." Immerse in age-old traditions at "Oktoberfest" in Munich and the enchanting "Las Fallas" festival in Valencia. Uncover architectural wonders at UNESCO World Heritage Sites like the "Acropolis" in Athens and "Cinque Terre" in Italy. Forge connections through cultural exchange programs and homestays in "Reykjavik," known for captivating folklore, and celebrate "Diwali" in London, embracing diverse cultures. These curated experiences will enrich your cultural journey across Europe, leaving cherished memories and a deeper appreciation for the continent's diverse heritage and artistic expressions.