Celebrate Pride!
Pride Celebrations Europe 2023
Condor is striped, and our stripes are colorful.
Are you ready to step into a world of wonder and celebration unlike any other? Europe is the place to be this Pride Months. Prepare for pulsating parades that illuminate the streets and embrace the historical landmarks that whisper tales of inspiration. Let's embark on a thrilling exploration of the enchanting world of Pride in Europe. Come join us!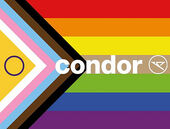 Explore the Pride Side of Life
That's how we joyfully celebrate Pride in June, the official Pride Month, and throughout the summer, while also showing support for diversity and embracing inclusivity. Rainbows and more can be found not only on our local streets during these weeks: People around the globe are throwing the most vibrant party of the year. And beyond the summer months, there are numerous Pride events or pride celebrations worldwide that are worth visiting.
For this reason, we have curated a collection of Europe's most breathtaking travel destinations, which are regarded as absolute must-sees for both LGBTIQ+ travelers and enthusiasts. These iconic places encompass vibrant cities with bustling neighborhoods where the local LGBTIQ+ community warmly embraces visitors, as well as lively urban areas that offer a rich variety of Pride celebrations, events, and attractions.
---
Our Favourite Pride European Cities
Berlin: Simply Cool
Berlin Pride celebration, icon of pride in Europe and also known as Christopher Street Day (CSD) Berlin, is a celebration of the LGBTIQ+ community which this year takes place on July 22nd. However, it's worth noting that Berlin's Pride month runs from June 28 to July 23. The city's inclusive atmosphere, diverse culture, and thriving nightlife make it a popular destination for LGBTIQ+ travelers. The Berlin Pride parade, along with parties, performances, and art exhibitions, offers a vibrant and accepting environment for locals and tourists alike.
Beyond Pride, Berlin's rich history, iconic landmarks, diverse culinary scene, and thriving art and culture make it an exciting city to explore. Do you want to unlock one of the coolest cites in Europe?
Book your flight to Berlin!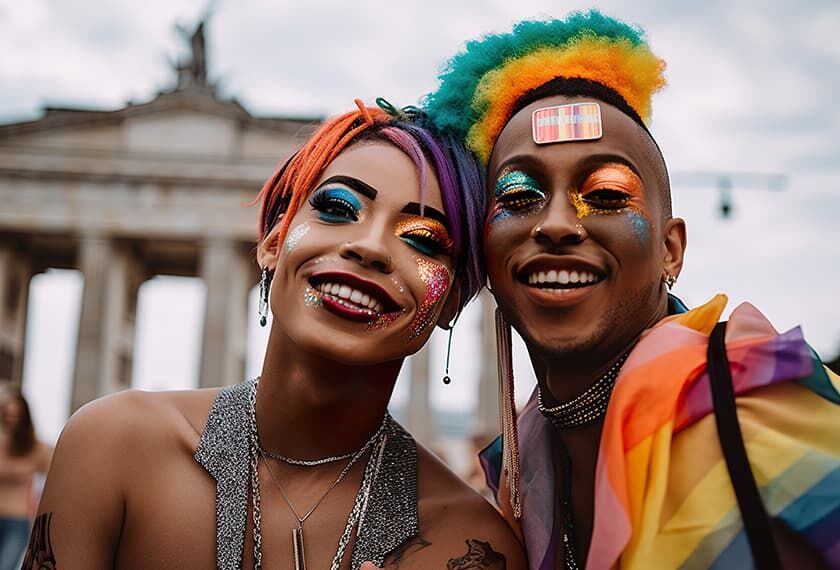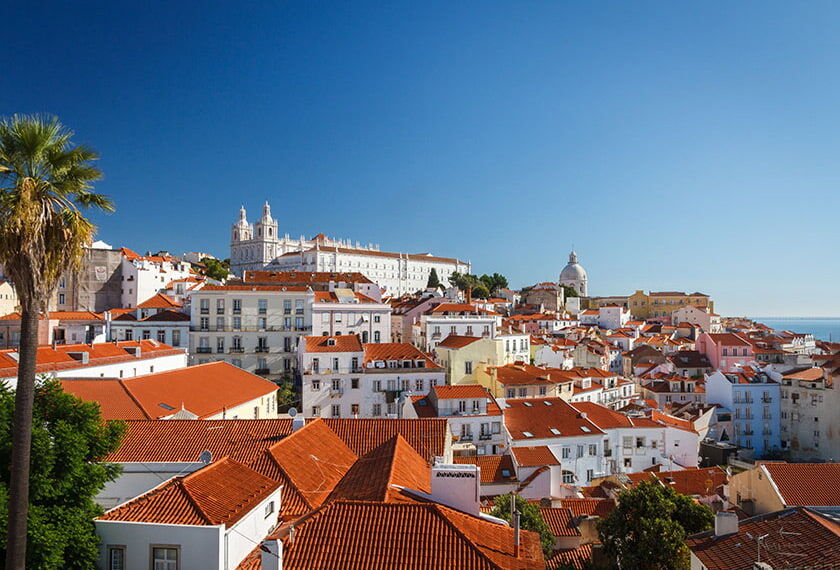 Lisbon: Where Pride and Ocean Merge
Lisbon Pride, also known as Lisbon Pride Parade, is a lively celebration of the LGBTIQ+ community happening from June 15th to June 24th in 2023. With its inclusive atmosphere, vibrant culture, and lively nightlife, Lisbon attracts LGBTIQ+ travelers seeking love, diversity, and acceptance. The Pride Parade is the highlight, but there are also concerts, drag queens shows, art exhibitions, and film screenings.
Immerse yourself in Lisbon's rich history, iconic landmarks, tantalizing cuisine, and vibrant arts scene to truly embrace the allure of this fashionable European city. Indulge in the excitement of Lisbon Pride 2023 and revel in a warm and picturesque environment where love and equality are celebrated with open arms.
Book your flights to Lisbon!
Madrid: Vibrant, Diverse, and Unforgettable
Madrid Pride, known as Madrid Orgullo, is a vibrant celebration of the LGBTIQ+ community happening from June 23th to July 2nd in 2023. The highlight is the Marcha del Orgullo parade. Madrid's inclusive atmosphere, rich culture, and nightlife make it a popular destination for LGBTIQ+ travelers and promises an unforgettable celebration of love, diversity, and acceptance. Madrid Pride offers a diverse program of events beyond the parade. Concerts featuring both national and international artists, drag shows, art exhibitions, and film screenings are just some of the cultural offerings available during this exciting period.
Enjoy its fascinating history, iconic landmarks, diverse cuisine, and lively arts scene. Experience the excitement of Madrid, one of the trendiest!
Book your flight to Madrid!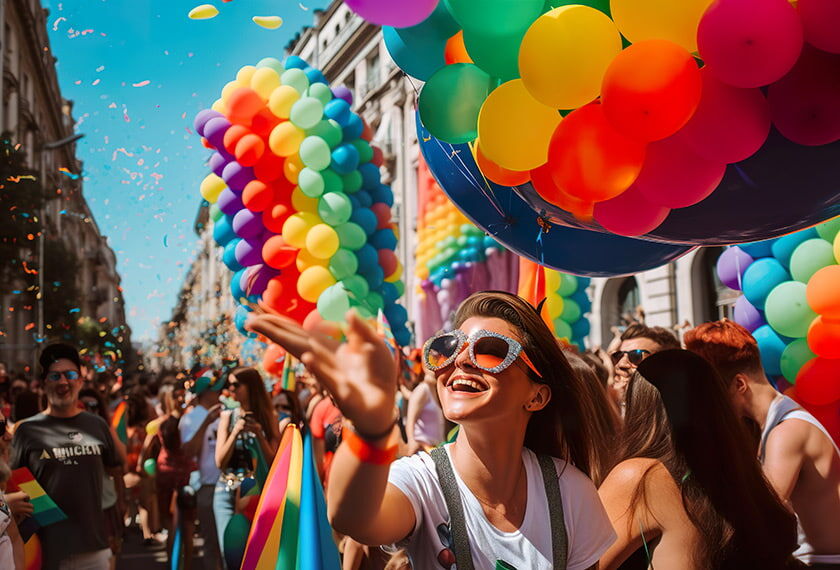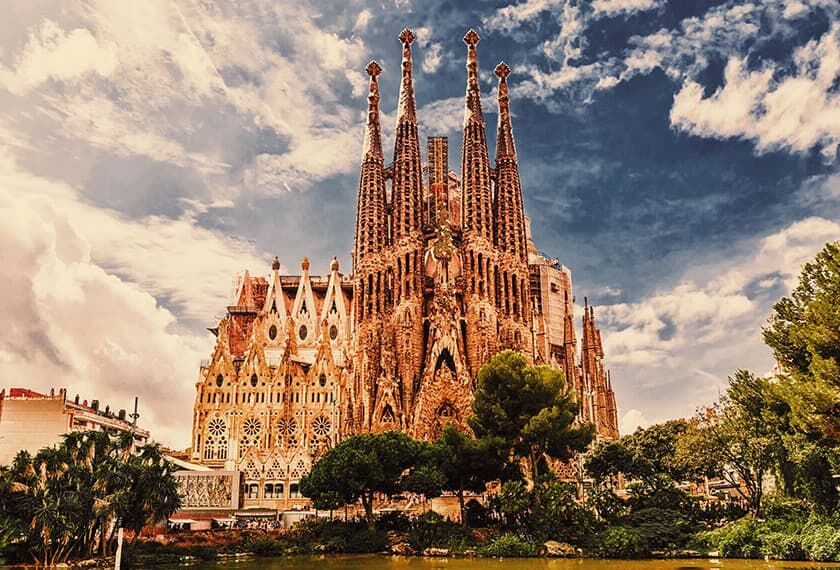 Barcelona, the Pride Side of Mediterranean
From July 3rd to 16th, Barcelona will come alive with its Pride event. Pride has no age and that is why this year Barcelona Pride will have LGBTIQ+ seniors as protagonists. It's a special occasion to express gratitude for the paths they've paved for future generations. At the heart of the festivities is the Barcelona Pride March, a colorful and empowering parade that weaves through the city streets. The pride festival also features captivating live performances by renowned artists and musicians, creating unforgettable moments for all who attend. Visit also the Pride Village, a dynamic and engaging space that offers entertainment, information, and a sense of community.
Ignite your senses and celebrate Pride with a captivating Mediterranean flair.
Book your flight to Barcelona!
Paris, a Pride full of Light
Get ready to paint the city rainbow at the Paris Pride Festival 2023! It's not just a celebration, it's a powerful symbol of solidarity, resilience and progress. The Pride Festival offers a wide range of events to suit all tastes and interests, highlighted by the Marche des Fiertés LGBT (formerly Gay Pride) on June 24th. Immerse yourself in the pulsating rhythms of live music featuring talented LGBTIQ+ artists who will capture your heart and soul. Explore art exhibitions that celebrate queer culture and history, or indulge in the diverse culinary scene that Paris is renowned for.
Lose yourself in its romantic streets, visit iconic landmarks like the Eiffel Tower and the Louvre Museum, and savor the delicious flavors of French cuisine.
Book your flights to Paris!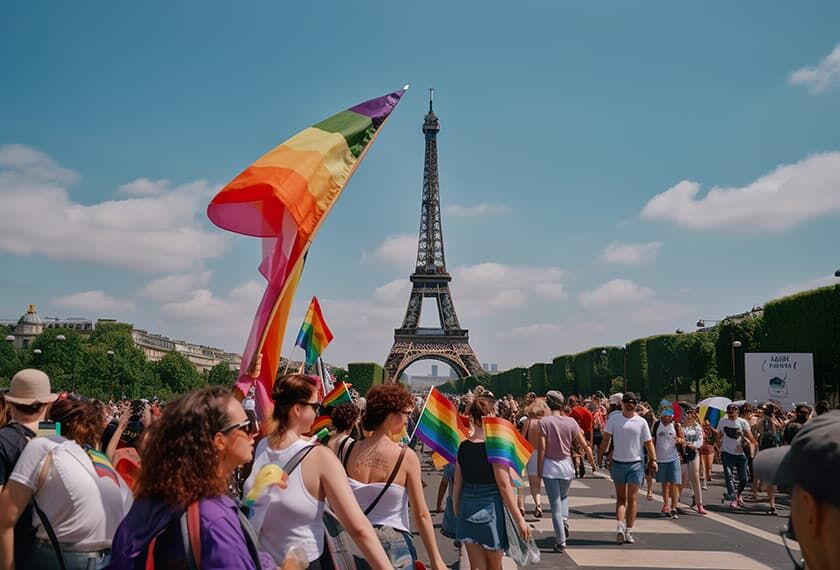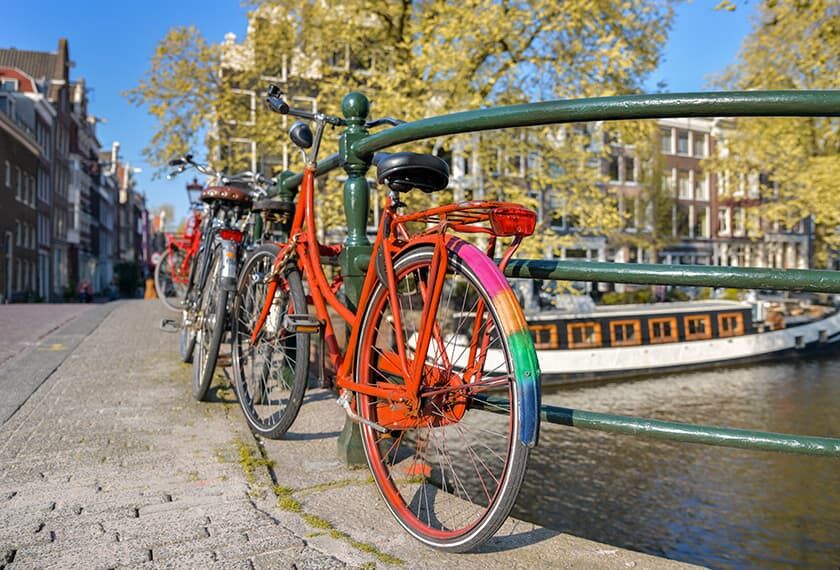 Amsterdam: Culture and Diversity Hub
Amsterdam Pride, also known as the Amsterdam Pride Festival, is a week-long celebration of LGBTIQ+ diversity in the heart of the Netherlands.From July 29th to August 6th, the city comes alive with vibrant events, including the iconic Canal Gay Pride, a carnivalesque, multicultural and slightly naughty boat parade, all of which create an atmosphere of inclusivity and acceptance. Join the festivities and celebrate Pride in Amsterdam, a destination known for its open-mindedness and dynamic LGBTIQ+ community. Immerse yourself in the city's electric energy as you embrace the freedom to love.
Experience Amsterdam´s picturesque canals, lively culture, and progressive atmosphere, making it a captivating destination for travelers worldwide.
Book your flights to Amsterdam!
Copenhagen: Experience Pride and Joy
While most of the countries celebrate pride month in June, Copenhagen enjoy its pride events in August, from 12th to 20th in 2023. The city comes alive with events, including the colorful and biggest pride parade in Scandinavia. This pride festival hosts educational workshops, panel discussions, and art exhibitions that highlight the challenges faced by the community and spark important conversations. The atmosphere is filled with joy, love, and a palpable sense of freedom, making it an unforgettable experience.
With its picturesque canals, stunning architecture, and renowned landmarks, Copenhagen offers a visual feast for visitors. From historic sites to vibrant food and design scenes, it is a must-visit city for a memorable experience.
Book your flight to Copenhagen!
---
The World is Colorful: Discover all our Destinations!
Dive into the colorful array and explore LGBTIQ+-friendly travel destinations with Condor. Whether you're drawn to bustling metropolises or idyllic beaches, the world is brimming with places that are ready to be discovered. Find incredible flight deals to your ultimate dream getaway right here!
GetYourGuide: Ready to explore the world?
Thanks to Condor's partner, GetYourGuide, booking your next unforgettable adventure has never been easier. Discover the top attractions in Zurich, Majorca, Rome, Florence or Athens, and beyond, while uncovering hidden gems with knowledgeable local tour guides. Whether you're into city sightseeing, wine tastings, museum tours, cooking classes, cruises, whale watching, or even dog-sled rides, there's a plethora of activities awaiting you on your next journey.
Let GetYourGuide be your ultimate travel companion, curating the perfect experiences for your wanderlust.
---
What are the LGBTIQ+ friendly destinations in Europe?
Beside the above mentioned destinations, Europe offers a wide range of LGBTIQ+ friendly locations that embrace diversity and inclusivity. Several cities in Europe are renowned for their vibrant LGBTIQ+ communities and welcoming atmosphere. Countries like Germany, Sweden, the Netherlands, Spain, and Portugal have been at the forefront of LGBTIQ+ rights, offering legal protections and equal rights for the community. They have progressive laws and a culture that embraces LGBTIQ+ individuals.
Discover All our Travel Destinations, find out the best tips and highlights and collect indelible memories.