Europe's Hottest Nightlife and Clubbing Scenes
Unleash the Night: Best Party Cities in Europe
Where to dance and party in Europe
Get Ready to Rock the Night in Europe's Party Capitals! Discover the best party cities in Europe for an unforgettable nightlife experience. Feel the vibrant energy, pulsating beats, and endless fun as you explore top clubbing destinations and the trendiest nightlife scenes. Book the best flight deals and uncover in the party meccas of Europe!
Top Party Destinations for Travelers in Europe
---
1.
Budapest, Hungary:
Immerse yourself in Budapest's unique ruin bar culture, eclectic party atmosphere, and lively boat parties.
2.
Madrid, Spain:
Tapas crawl through Madrid's lively streets, and feel the city come alive as locals spill into the plazas at night.
3.
Copenhagen, Denmark:
Experience hygge by day and dance to electronic beats by night in Copenhagen's trendsetting clubs.
4.
Krakow, Poland:
Party in Krakow´s underground bars, sample local craft beers, and dance till dawn in Krakow's energetic scene.
5.
Amsterdam, Netherlands:
Cruise the picturesque canals by day and enjoy the city's electric nightlife with world-class DJs and vibrant club scenes by night.
6.
Berlin, Germany:
Experience Berlin's legendary techno scene, energetic street parties, and vibrant art spaces in this dynamic city that never sleeps.
7.
Belgrade, Serbia:
Dance on the Danube River's floating clubs and dive into Belgrade's hip neighborhoods with eclectic bars and live music.
8.
Milan, Italy:
Experience Milan's cosmopolitan nightlife, from trendy rooftop bars with city views to elegant nightclubs in the fashion capital.
9.
Riga, Latvia:
Join the buzzing nightlife in Riga's hipster neighborhood and vibrant clubs, where locals and tourists unite.
10.
London, United Kingdom:
Discover London's diverse music scene, from indie rock gigs in Camden to chic cocktail lounges in Shoreditch.
The Magic of Europe's Hottest Destinations
---
Immerse yourself in Europe's vibrant nightlife
Start your adventure in Berlin, Germany, the techno mecca where clubs like Berghain pulsate with electrifying beats. Venture to Amsterdam, Netherlands, and revel in its diverse nightlife, from vibrant bars in Leidseplein to charming cafés in Jordaan. Discover London, UK, a bustling metropolis where trendy bars in Soho and live music venues in Camden create a dynamic nightlife. Head east to uncover hidden gems in Belgrade, Serbia, where floating clubs along the Danube and the bohemian charm of Skadarlija district, with its charming cafes and live music venues that capture the spirit of the city's artistic soul, set the stage for unforgettable nights. Continue your journey to Budapest, Hungary, and immerse yourself in its enchanting atmosphere with ruin bars and thermal bath parties.
Let your adventurous spirit guide you as you explore the diverse nightlife, trendy bars, and eclectic music scenes that make each city a pulsating hotspot.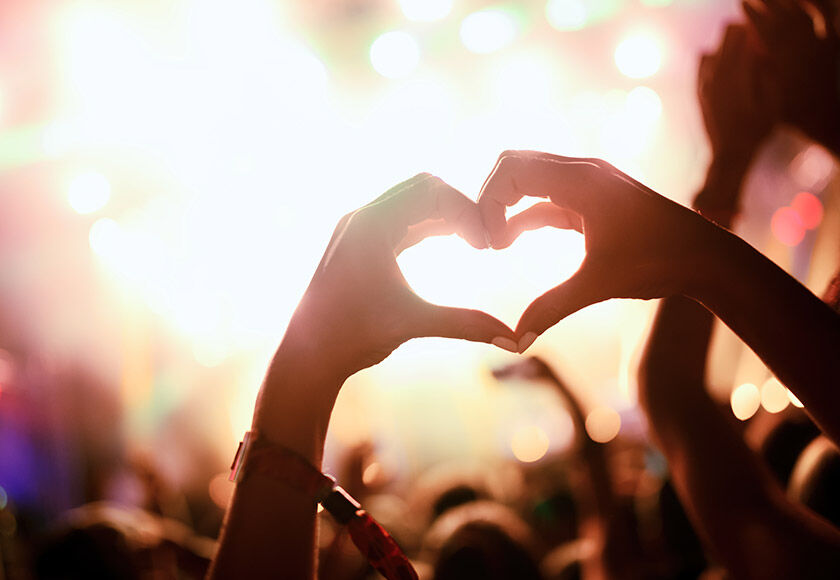 Passionate nightlife in the coolest cities
In Madrid, Spain, the nights come alive with tapas bars and soulful flamenco shows in Huertas district. Embrace Milan, Italy, with sophisticated aperitivo in Navigli and jazz clubs in Brera. Unwind in Krakow, Poland, as you captivate the historic ambiance and enjoy cozy cellar bars. Experience Riga, Latvia, with vibrant nightclubs and open-air cafes that epitomize its cosmopolitan flair. Explore Copenhagen, Denmark, and be enchanted by trendy nights in Vesterbro and the creative spaces of the Meatpacking District.
With each destination offering its unique charm, Europe's hottest cities promise enchanting nights and unforgettable memories. Whether you're dancing till dawn in Berlin, sipping cocktails on Amsterdam's canals, or soaking up Budapest's thermal bath parties, these vibrant cities will leave you with cherished memories of unforgettable nights out. Let the rhythm of the city ignite your soul, and book now the best flight deals!