On Board
Food & Beverages
Find out about our in-flight catering in Economy class on short-, medium- and longhaul flights.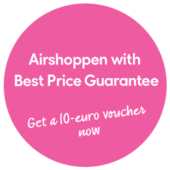 In-flight catering is not included in the fare in Economy class on short- and mediumhaul routes (zones 1-2).

You can reserve our tasty meals in advance. We'll spoil you with a snack to tide you over starting at just $ 4.50, with our Standard menu as a breakfast or pasta dish, or with a delicious 3-course Premium meal of your choice.
You can enjoy an in-flight drink with us at a great price. You'll find the drinks menu, with full information and prices, in your seat pocket.

It pays to order your meal in advance! You'll benefit from our advantageous early-booker prices. What's more, we'll offer you a free glass of water and a hot drink with every pre-ordered meal (choice of coffee or tea).


Meals and drinks on longhaul flights
On long-haul flights (zones 3-5), in Economy class we serve a free hot meal, and either a cold light meal or cold breakfast prior to landing, according to the time of day (or for flights up to 8 hours, a light snack).
All non-alcoholic beverages are served free of charge. On longhaul flights you can pre-order either a delicious Premium Menu or a Special Menu.