Payment options
Credit Cards
You can also easily and conveniently pay for your online booking with your credit card. This section tells you everything you need to know.
What credit cards are accepted?
You can pay for your online booking with the following credit cards:
VISA Card
American Express
Mastercard Prepaid
Mastercard Credit
Diners Club
Discover
JCB
UATP
On board we accept the following credit cards:
What do I need to know when paying by credit card?
If you select the "Credit Card/Debit Card" payment option, you will be asked to enter the name of the bank, credit card number, cardholder's name, expiration date and the security code (CVC /CVV code).
Paying by credit card on board
When paying by credit card on board, the offline credit line stored on the card applies. Payments can therefore only be accepted within the individual credit line for offline payments. Please contact your card issuing bank for further information.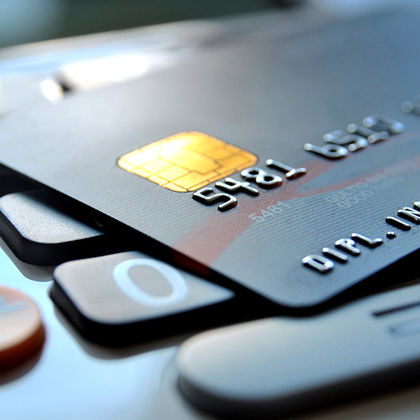 What is the CVC / CVV code and where do I find it?

Discover, JCB, MasterCard and VISA:
The CVC code (Card Verification Code) is a 3-digit number printed in the signature box on the back of the credit card.
American Express and Diners Club:
The CVV code (Card Verification Value) is a 4-digit number printed above the credit card number on the front of the credit card.
What is 3D Secure and what is it used for?

3D Secure is a process that provides an extra layer of security when making online credit card and debit card payments for online purchases. In the official technical lingo, it is called "3D Secure Code". For Mastercard, it is called "MasterCard Secure Code", for Visa, "Verified by Visa", and for American Express, "Safekey".

Depending on the credit card company or bank, you protect your payment transaction either through a personal password (SecureCode) or with a transaction number (mobileTAN) sent to your mobile phone via SMS.
How does the 3D Secure Code work?

After you enter the card data during the online booking process, an input window opens asking you to enter your SecureCode / mobileTAN. If the Secure Code / mobileTAN is correct, it is confirmed by the system and the payment transaction can continue.

If you have not used the 3D Secure process before, you can register for it directly when making the online booking. After you enter the card data, an input window from the bank that issued your card opens; the registration can then be completed in this window.

More information about 3D Secure can be found on your bank's website.