Easy and Convenient Online Check-in
Check in quickly and easily at home or at the office
Print your boarding pass in advance or load it onto your device as a mobile boarding pass
Available between 24 and 2 hours prior to departure
No stress at the airport
Passengers with hand baggage can go directly to the gate
"Baggage drop-off" for travellers with baggage on the day of departure
Also available for groups of up to 9 passengers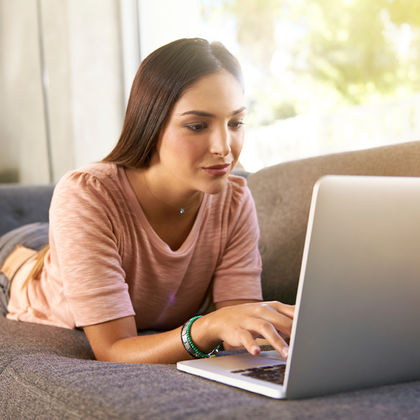 Please note: Due to system migrations, the Condor Online Check-in service will temporarily be unavailable for various departure airports. The "Online Check-in and Mobile Boarding Pass Departure Airports" section contains a list of all departure airports for which Online Check-in is currently available.
Comparison of Basic and Comfort Check-in
Basic Check-in

We have already assigned you a seat. You can get your boarding pass quickly and easily with just a few clicks.
Check in from home easily and conveniently
Print out your boarding pass or load it onto your mobile device
Free of charge
Comfort Check-in

You can choose your own favourite seat and enjoy our Priority Package.
Check in from home easily and conveniently
Print out your boarding pass or load it onto your mobile device
Select your preferred seat
Priority Security Check
Priority Boarding
Priority Baggage
$20.00 for Zone 1
$25.00 for Zone 2
$35.00 for Zones 3-5
Learn about our Priority Package
Priority Security Check
Speed through the security check using the Priority Lane at all participating airports.
Priority Boarding
Enjoy priority boarding with plenty of time and space to stow your baggage on board.
Priority Baggage
A time-saving service for your baggage. Your baggage will be unloaded first at the arrival airport, and will be among the first on the carousel in the baggage claim area.
Important information about our Online Check-in service
Online Check-in can be used for the following airports
If you are travelling with checked baggage, please note the check-in closing times at the respective airports. To make sure you get an on-time start to your holidays, go to your departure gate 45 minutes prior to your scheduled departure. Please allow plenty of time for passport control and security checkpoints.
Restrictions for Online Check-in
Unfortunately, Online Check-in is not available in combination with certain services:
Passengers travelling with animals
Unaccompanied minors / unaccompanied children
Group reservations with more than 9 passengers
Passengers flying with special baggage, which requires a fee to be paid at the airport
Please note: Use our Late nicht check-in and check in your baggage the night before your departure date, additional charges apply.
More on the topic of "check-in"