Easy and Convenient Online Check-in
Check in quickly and easily at home or at the office
Print your boarding pass in advance or load it onto your device as a mobile boarding pass
Available between 24 and 2 hours prior to departure
No stress at the airport
Passengers with hand baggage can go directly to the gate
"Baggage drop-off" for travellers with baggage on the day of departure
Also available for groups of up to 9 passengers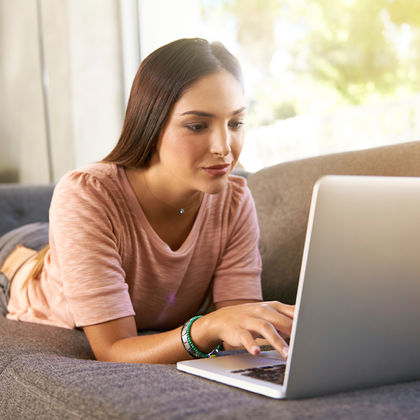 Please note: Due to system migrations, the Condor Online Check-in service will temporarily be unavailable for various departure airports. The "Online Check-in and Mobile Boarding Pass Departure Airports" section contains a list of all departure airports for which Online Check-in is currently available.
Important information about our Online Check-in
Online Check-in can be used for the following airports
If you are travelling with checked baggage, please note the check-in closing times at the respective airports. To make sure you get an on-time start to your holidays, go to your departure gate 45 minutes prior to your scheduled departure. Please allow plenty of time for passport control and security checkpoints.