Taste the European delicacies
Trendy Escapes: Plan your Food Tour in Europe!
Enjoy the Best Culinary Experiences in Europe
Get ready to satisfy your taste buds and explore Europe's trendiest culinary treasures, where food is not just a meal, but an unforgettable experience. Book the best flight deals now and Bon appétit!
Top 10 Europe Foodie Destinations
---
1.
Tapas and Seafood in Malaga, Spain:
Delight in Andalusian tapas and fresh seafood, complemented by stunning views of the Mediterranean.
2.
Street Food in Kreuzberg, Berlin:
Discover multicultural food markets and inventive street food, from kebabs to currywurst, amidst Berlin's creative scene.
3.
Traditional Roman Dishes in Testaccio, Rome:
Indulge in traditional Roman dishes like cacio e pepe and supplì, relishing authentic flavors in Rome's foodie heart.
4.
Nordic Fushion in SoFo, Stockholm:
Savor Nordic fusion delights and modern Scandinavian cuisine, with dishes like gravlax and Swedish meatballs.
5.
Dutch Delights in Grub & Grog, Amsterdam:
Experience the Dutch love for cheese and stroopwafels, and try local treats like herring and bitterballen.
6.
Innovative New Nordic Cuisine in Vesterbro, Copenhagen:
Try open-faced smørrebrød and innovative New Nordic cuisine, enjoying Danish craftsmanship in each dish.
7.
German Bratwurst in Neustadt, Dresden:
Delight in German bratwurst and hearty Saxon dishes, exploring the rich culinary heritage of Dresden.
8.
Traditional Czech Dishes in Mala Strana, Prague:
Sample traditional Czech dishes like goulash and trdelník while enjoying the charm of this picturesque neighborhood.
9.
Pastéis de Nata in Belém, Lisbon:
Indulge in Portugal's famous pastéis de nata, custard tarts, while exploring historical landmarks like the Tower of Belém.
10.
French Pastries in Le Marais, Paris:
Treat yourself to delightful French pastries at local patisseries, and experience the sophisticated bistronomy culture.
Taste the Trend: Culinary Delights in Europe
---
Captivating Flavors of Europe
Embark on an extraordinary gastronomic journey through Europe's trendiest neighborhoods, where every mouthwatering bite narrates captivating stories of centuries-old culinary traditions intertwined with innovative flair. Embark on an epicurean adventure to Mala Strana, Prague, and savor the tantalizing flavors of Czech cuisine amidst charming cobblestone streets. Delight in traditional dishes like svíčková and trdelník, while admiring the majestic Prague Castle as it overlooks the Vltava River. Kreuzberg, Berlin, beckons with its diverse and eclectic global flavors, ranging from juicy kebabs to mouthwatering currywurst, served amidst the city's boundless creative energy. As you wander through Testaccio, Rome, a true foodie haven, the essence of ancient Rome comes alive in dishes like velvety cacio e pepe and the irresistible supplì. Meanwhile, the picturesque streets of Trastevere, Rome, he city of eternal love and history, invite you to savor artisanal gelato and classic Roman pasta dishes, a timeless culinary experience that captivates both heart and palate.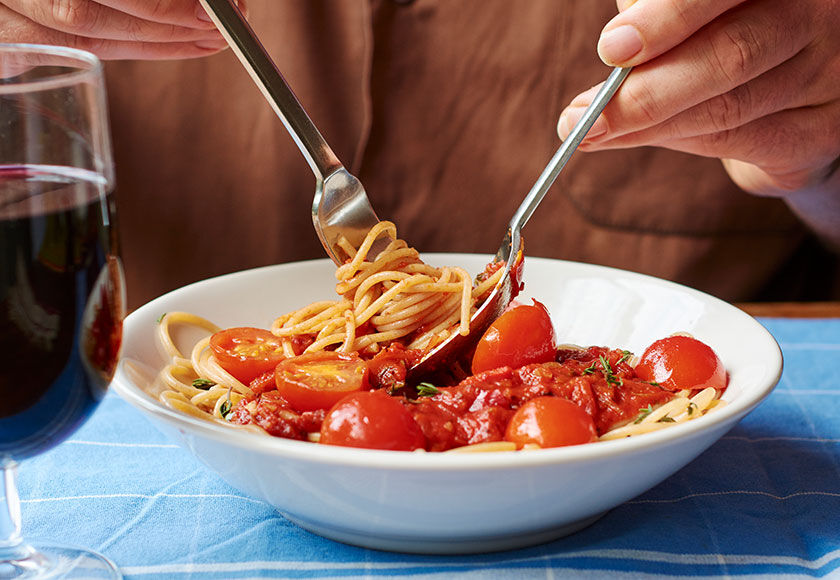 A Fusion of Flavor
Awaken your taste buds in the extraordinary gastronomic wonderlands of Europe, where each neighborhood unfolds a symphony of flavors and a delightful fusion of culinary experiences. Grub & Grog, Amsterdam, invites you on an enchanting affair with cheese and stroopwafels, as you explore traditional herring stands and relish the delightful crunch of delectable bitterballen. In Málaga, Spain, immerse yourself in the vibrant tapas culture, savoring indulgent patatas bravas and succulent jamón ibérico, perfectly complemented by a glass of robust Spanish wine. Vesterbro, Copenhagen, embraces open-faced smørrebrød and New Nordic cuisine, showcasing the finest Danish craftsmanship in every exquisite bite. Delight in the heartwarming delicacies of Neustadt, Dresden, where German bratwurst and savory Saxon dishes evoke the essence of German heritage. Find the best flight deals to Europe and enjoy your foodie tour!