Striped Week
Because happiness comes in stripes.
We think it's time to add some stripes of color to your holiday season.
At Condor, we do things differently. This year for the first time ever we're turning Black Friday and Cyber Monday into "Condor Striped Week" because we believe holiday happiness comes in stripes.
Paint your holiday with the most stunning palette of colours!
Here's how it works:
We understand that your experience is yours to choose, so from November 21 to November 28 we present you the option to select from multiple discount vouchers for all new bookings. It's up to you to decide which offer is the most tempting for you. To do so, simply enter the voucher code when you make your new booking. You will find the codes and all further information directly underneath on this page.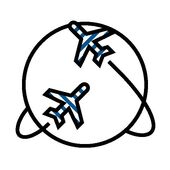 Please be aware of the voucher code General Terms and Conditions
You can find a clear overview of the terms that apply here:
---
Choose your airport and find the best deals to fly to Europe