Extras:
Seat Reservation
Reserve your preferred seat easily, quickly and conveniently by making a seat reservation.
Where would you like to sit?
First or last row, aisle or window? Simply pick the seat you like best. Of course, seat reservations for passengers in Premium and Business Class are free of charge.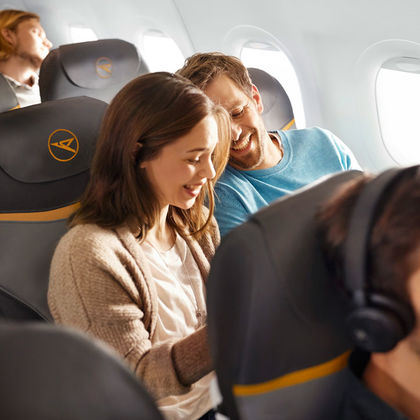 Your Extra Seat for more comfort & wellbeing