Payment options
SEPA Direct Debit
You can also easily and conveniently pay for your online booking via SEPA Direct Debit.
What is the SEPA Direct Debit?
The purpose of the SEPA (Single Euro Payments Area) direct debit is to simplify cashless payments within the euro zone.

What do I need to know when paying with the SEPA Direct Debit?
If you select "SEPA Direct Debit" as the payment option during the online booking process, you will be asked to enter your IBAN number, the BIC, and the account holder's name.
Please note: On certain flight routes, the SEPA Direct Debit payment option is only offered up to 7 days prior to departure. In a few cases, the SEPA Direct Debit payment method may not be offered.
What countries can the SEPA Direct Debit be used for?
Germany
Belgium
Estonia
Finland
France
Ireland
Italy
Luxemburg
Malta
Monaco
Netherlands
Austria
Portugal
Slovenia
Spain
Cyprus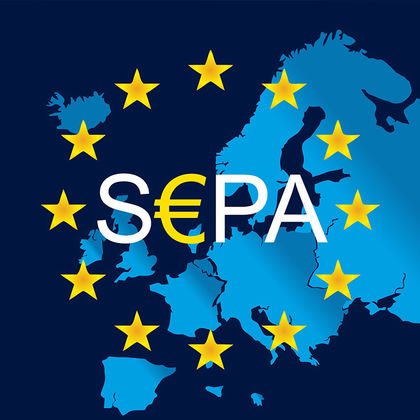 What is the IBAN?
In Germany, the IBAN (International Bank Account Number) replaces the account number and bank sort code. The IBAN can be found on your bank card or bank statement, for example.