From winter 2022/2023
Our Airbus A330neo
On board our 2-litre aircraft, the highest levels of comfort, the latest technologies and maximum efficiency are waiting for you - everything you need to travel responsibly. That is why you will be traveling with Condor with a fuel consumption of 2.1 litres per 100 kilometres - while relaxing in the quietest cabin in the world on an aircraft of this size. Would you like the brand-new Business, Premium Economy or Economy Class? You will be impressed by the feeling of space. We can't wait to introduce you to our new family member:
---
Maximum comfort - high above the clouds.
Less noise, less sounds: The Airbus 330neo has the quietest cabin in the world compared to any aircraft of its size.

Maximum comfort in the brand-new Business Class, pure relaxation in Premium Economy Class and a more spacious feeling in Economy Class: proven three-class concept offers more space and privacy options for everyone.

Significantly more space for your hand luggage: You can easily stow your luggage above your seats.

Engaging multimedia content of the highest quality: The latest generation of in-flight entertainment with WLAN on board will delight young & old.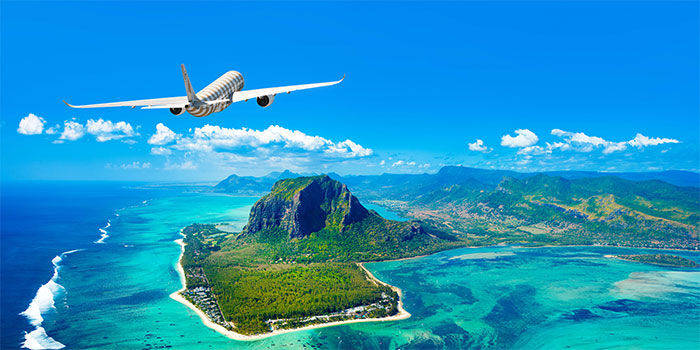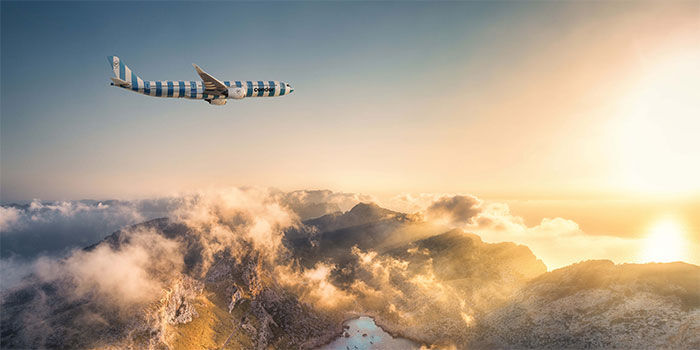 Maximum efficiency: Sustainability and holidays can go hand in hand.
The 2-litre aircraft: The Airbus A330neo consumes just 2.1 litres per passenger per 100 kilometres - well below the industry average.

By cutting CO2 emissions by 20 percent on the same routes, customers reduce their environmental footprint. In fact, the Airbus A330neo is the first aircraft in the world already certified to meet the 2028 CO2 emission reduction targets.

And our new aircraft not only operates economically and efficiently, but is also quiet: Noise pollution at airports is reduced by up to 60 percent. Flying is therefore only half as loud as before.
Latest technology - safely to the most beautiful places in the world.
Modern engines from Rolls Royce: Thanks to the latest technology, the Trent 7000 engines are particularly efficient and can be operated with sustainable aviation fuels (SAF).

Aerodynamics is key: The special aerodynamics thanks to longer and optimized wings and sharklets ensure ideal airflow and lower fuel consumption.

Latest flight and navigation systems: proven over many years and further developed tailor-made for Condor.