The Company
Directions
How to find us: Addresses and directions and maps to our locations in Frankfurt.
It is very easy to find us. To guide you on your way, you can download and print the directions and map as a PDF file.


We look forward to your visit and wish you a good trip in advance.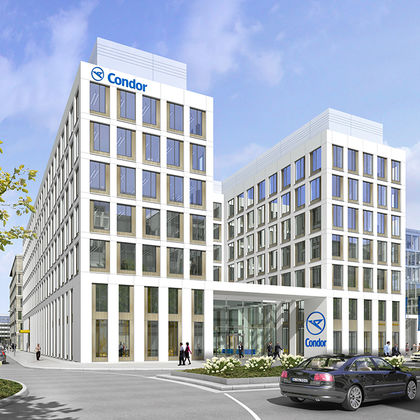 Gateway Gardens Location
Condor Flugdienst GmbH
Condor Platz
60549 Frankfurt am Main
GERMANY
Phone: +49 (0) 6107 939-0
Fax: +49 (0) 6107 939-7440

Note: If you are using a navigation device (GPS), please enter "De-Saint-Exupéry-Str. 8" as the destination address.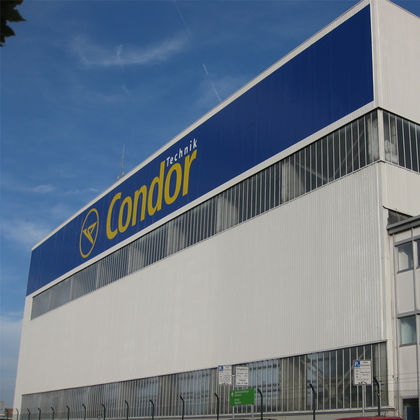 Frankfurt Location
Condor Technik GmbH
Cargo City Süd, Gebäude 507 / Cargo City South, Building 507
60549 Frankfurt/Airport
GERMANY
Phone: +49 (0) 69 690-26086