Specials
Our USA Destinations...
Your never-ending adventure. Discover the land of unlimited possibilities.
Are you toying with a flight to the USA? Would you like to travel across the USA on a whim? Then you've come to the right place.
With Condor, you can fly nonstop to numerous destinations in the country of Stars & Stripes. If life is a journey, then we have some great waypoints for you here.
Have fun and see you aboard soon.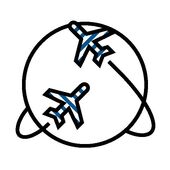 Travel Experiences with GetYourGuide
Activities, tours, authentic and unforgettable travel experiences and flexible bookings. Get inspiration for activities on your next trip with GetYourGuide: city tour, visit to a museum, wine tasting, white water rafting... The world is waiting for you.