Winter sports destinations in North America
Let the winter sports season begin!
With such a wonderful selection of stunning pistes available, even the summer faces some stiff competition. Anyone who believes that only warm destinations have a special charm needs to think again. And if you think the USA and Canada are only suitable for shopping and city trips, you might just want to reconsider that view. Do you want to find out just how fantastically long-distance trips and winter sports can be combined?
Why not take to your board in an extra-special location this winter sports season? For example when snowboarding in Canada or skiing in the USA? Or why not do both: first Canada and then hop across to New York State in the USA? Book one of our cheap flights to North America from 299,99 € - go straight on board with Condor.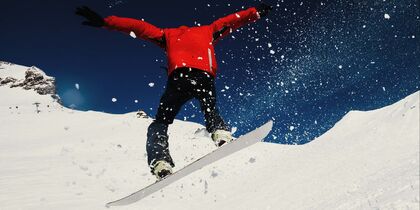 Sports Equipment
Book and register your sports equipment for Condor flights easily and conveniently online.