Easy and Convenient Online Check-in
Check in quickly and easily at home or at the office
Print your boarding pass in advance or load it onto your device as a mobile boarding pass
Available between 24 and 2 hours prior to departure
Available for many Condor airports
Passengers with hand baggage can go directly to the gate
"Baggage drop-off" for travellers with baggage on the day of departure
Also available for up to 9 passengers
Check in online now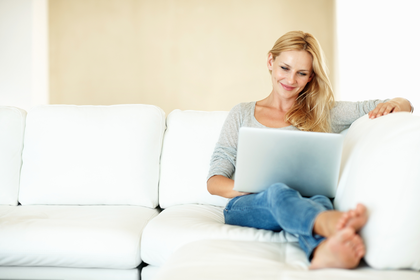 Online Check-in is available for these Airports
Our Online Check-in is available for all flights departing from these airports:

Online Check-in and mobile boarding pass departure airports

Mobile boarding passes: Mobile boarding passes are not accepted at US airports, on flights from the UK to the U.S., at Hurghada and Windhoek. You can still check-in online, but you must print out your boarding pass or pick it up at the check-in counter.
Connecting flights: If your booking includes a connecting flight with one of our partner airlines, you will need to check-in on the the website of the respective airline for for the connecting flight.
Please note, that not all airlines offer online-check-in.

Check-in closing times: If you are travelling with checked baggage, please note the check-in closing times at the respective airports. To make sure you get an on-time start to your holidays, go to your departure gate 45 minutes prior to your scheduled departure. Please allow plenty of time for passport control and security checkpoints.
Restrictions for Online Check-in
Unfortunately, Online Check-in is not available in combination with certain services:
Passengers travelling with animals
Unaccompanied minors / unaccompanied children
Group reservations
Passengers flying with special baggage, which requires a fee to be paid at the airport
Please note: Use our Late night check-in and check in your baggage the night before your departure date, additional charges apply.