Extras:
Seat Reservation
Reserve your preferred seat easily, quickly and conveniently by making a seat reservation.
Where would you like to sit?
First or last row, aisle or window? Simply pick the seat you like best. Of course, seat reservations for passengers in Premium and Business Class are free of charge.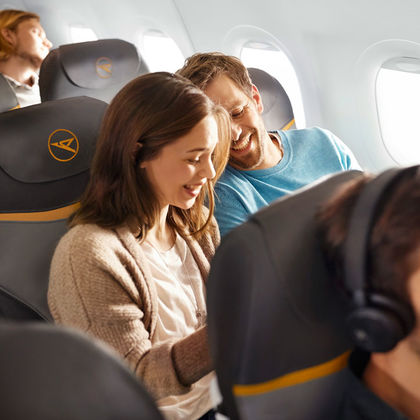 Your Extra Seat: For more comfort & wellbeing
By booking an Extra Seat, you can make the most of more comfort and wellbeing on your flight. With this service, the seat next to yours will be left empty for you. Prices for Extra Seats start at just 39.99 euros on shorthaul and mediumhaul flights. If empty seats are available, you can easily book your Extra Seat during the online check-in process from 24 hours before departure. The seat reservation for your own seat is already included in the price.
Book your Extra Seat now!