Payment options
SEPA Direct Debit
You can also easily and conveniently pay for your online booking via SEPA Direct Debit.
Would you like to pay for your flights conveniently and easily? With SEPA Direct Debit you have full control over your payments. You give us a one-time authorisation to debit your desired amount from your bank account. The payment is made automatically and on time, without you having to worry about it.
Furthermore, SEPA Direct Debit offers you additional security. You can revoke a direct debit or complain about incorrect debits at any time.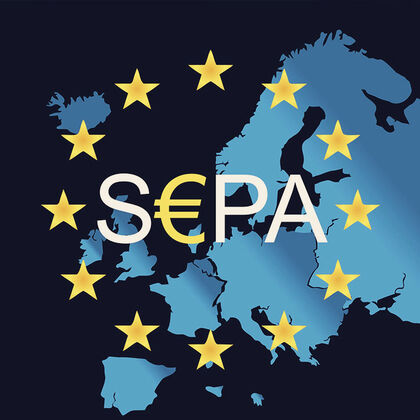 What is SEPA Direct Debit?
The SEPA Direct Debit Scheme (Single Euro Payments Area) serves to simplify cashless payments within the euro zone.
What do I have to bear in mind when using SEPA Direct Debit?
If you choose the SEPA Direct Debit Scheme as your payment option when booking online, simply enter your IBAN number, the BIC and the name of the account holder. Please note that SEPA Direct Debit is only offered up to 7 days before departure on certain routes. In a few individual cases, SEPA Direct Debit may not be offered.
For which countries is the SEPA Direct Debit available?
Member states of the European Union (EU):
Austria, Belgium, Bulgaria, Croatia, Cyprus, Czech Republic, Denmark, Estonia, Finland, France, Germany, Greece, Hungary, Ireland, Italy, Latvia, Lithuania, Luxembourg, Malta, Netherlands, Poland, Portugal, Romania, Slovakia, Slovenia, Spain, Sweden.
Other European Economic Area (EEA) countries:
Iceland, Liechtenstein, Norway.
Other countries outside the EU and EEA:
Monaco, Switzerland.

What is the IBAN?
The IBAN (International Bank Account Number) is an international standardised bank account number. It is used to uniquely identify a bank account and enables smooth processing of payments in the SEPA area and other participating countries. In Germany, the IBAN (International Bank Account Number) replaces the account number and bank sort code. The IBAN can be found on your bank card or bank statement, for example.