Flight deals
Condor Catch a fly-t
We know you love flying and exploring the world as much as we do, because what could be better?
Our Catch a fly-t with the Condor best offers will be back very soon with amazing flight deals to our worldwide destinations. In the meantime, keep an eye on our website for more cheap flights and plan your next adventure with us.
See you on board soon!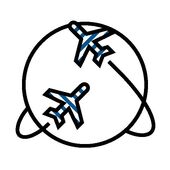 Flight sale at Condor: Destinations
If you're looking for great flight deals, Condor is the place to be! With our flight deals, you can fly to many destinations around the world without spending a fortune. Whether you want to explore Europe, experience an exotic adventure or simply spend a cheap holiday in one of the world's most beautiful cities – our flight offers range from popular holiday islands such as Palma de Mallorca or Rhodes, to exciting cities in the USA and Canada as well as exotic locations such as Cuba or the Maldives.
Condor Catch a fly-t show you the highlights of our flight offers once a month. These destinations are even cheaper during the campaign period from Thursday to Monday and take you to holiday classics such as the Canaries, Mauritius or the West Coast of Northern America. So keep your eyes peeled or sign up directly for the Condor newsletter and never miss another flight bargain!