Our Fleet
Airbus A320-200
Here, you can find all of the details and information about the Condor Airbus A320 as well as the seat map for this aircraft type.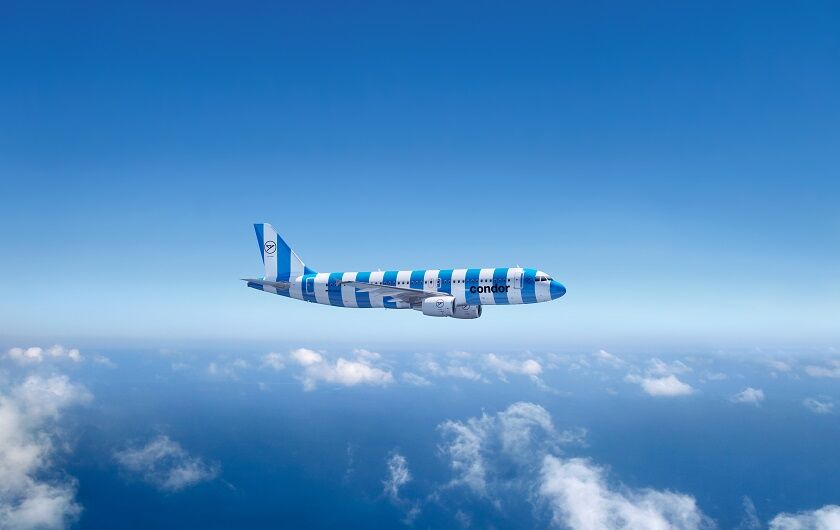 The Airbus A320-200 airplanes are used for Condor's short-haul and medium-haul flights to the most popular holiday destinations within Europe and to North Africa.

Up to 24 seats in Business Class offer you an even more relaxed flying experience.

Technical Data for Airbus A320-200
Manufacturer:

Airbus Industries Toulouse, France

Crew:

1 captain, 1 co-pilot, 1 purser, 3 flight attendants

Seats:

180 seats, up to 24 of them in Business Class
Bookable XL-Seats with extra leg room 12-13 ABC/DEF

Speeds:

Take-off 270 km/h, during flight 840 km/h, landing 220 km/h

Max flying altitude:
Range:
Engines:

General Electric CFM56-5A3

Fuel capacity:
Payload:
Length:
Height:
Wingspan:
Width of cabin:
Video monitors:

In every 3rd row on the cabin ceiling