Christmas shopping in New York
This experience can be found on virtually every bucket list! And if you ask us, that's definitely where it belongs! This is why, with us, you can book such affordable flights to this dream destination.
Big Apple at Christmas Time
Things to do in New York
If there's one thing that Christmastime in New York is famous for, it is definitely for the impressively decorated window displays that the local shops use to transform the entire metropolis into a sparkling winter wonderland. We're not exaggerating when we say that browsing these windows alone will provide you with an unforgettable experience. Although shopping in Manhattan is a significant highlight, the festive season in New York has much more to offer. The city is therefore also sure to impress the non-shopaholics among us! Admire the famous, extravagantly decorated Christmas tree at the Rockefeller Center, go ice-skating in the wintery setting of Central Park and shop to your heart's content on the legendary 5th Avenue shopping street.
New York City is well worth a visit at any time of year. But if you want to experience an extra helping of the magic of Manhattan and co., Christmastime in New York is quite simply the ultimate way to enjoy the festive season.
When does the festive season begin?
New York City is always full of energy, but its run-up to Christmas starts at the end of November and continues until the end of December. During this period, the city is simply bursting with Christmas spirit. Every year, New York celebrates the start of the Christmas season with its huge Thanksgiving Parade, which takes place on the fourth Thursday of November. At this major event, thousands of people parade through the city, accompanied by giant balloon figures. The parade is followed by Black Friday, which attracts countless shopping fans year after year with extra-special offers and discounts in the city's shops and department stores, the ideal places to find the perfect bargain, above all when it comes to electronic devices.
Our flights to New York are ready and waiting to transport you with or without bags full of shopping. Why not take a browse through our Condor flight offers? Book your flight today, with prices starting at €299.99*!
Shopping in Manhattan and other districts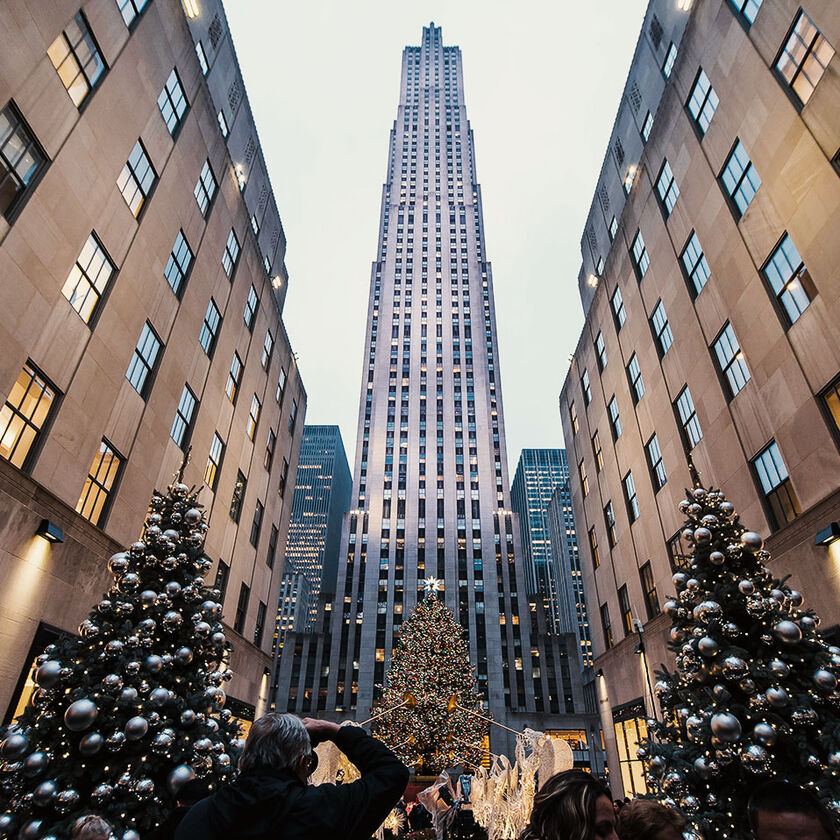 Midtown
As Christmas approaches, Manhattan transforms into a sparkling shopping paradise, especially along 5th Avenue, one of New York's most famous streets. This impressive thoroughfare is lined with famous brand-name shops, sophisticated boutiques and legendary department stores. When they unveil their extravagant Christmas window displays, these shopping highlights also become some of the city's most festive attractions.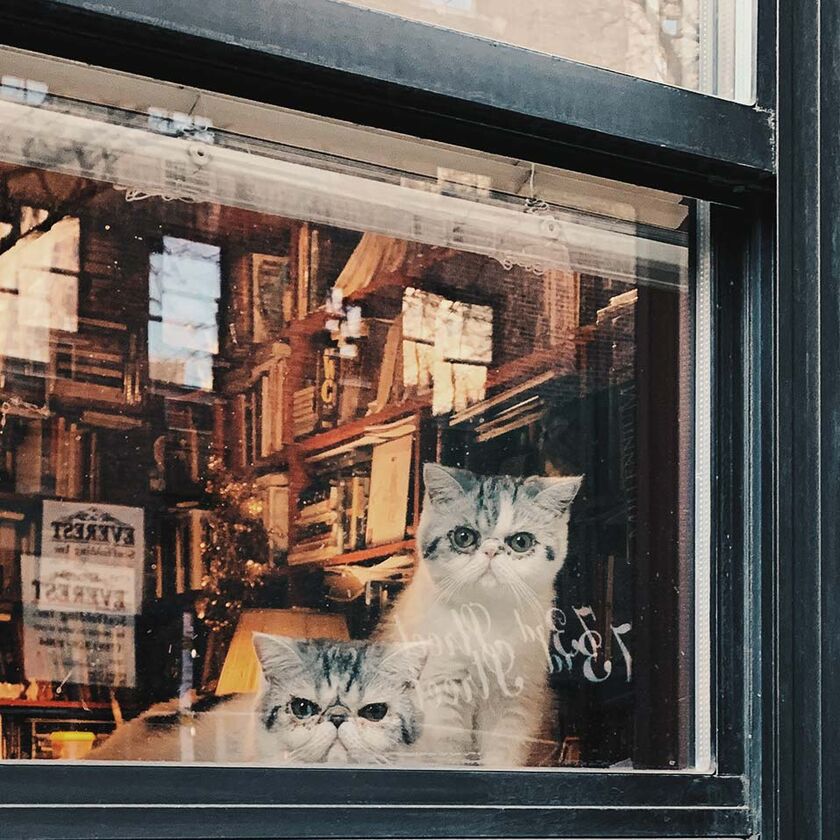 Upper East Side
The same applies to the Upper East Side, one of New York's most affluent neighbourhoods – you'll be amazed! The department stores Barney's and Bloomingdales dazzle with festive shine, while a multitude of designer shops await your visit along the bustling Madison Avenue. And if they're too pricey for your budget, simply admiring their window displays is an enjoyable treat in itself.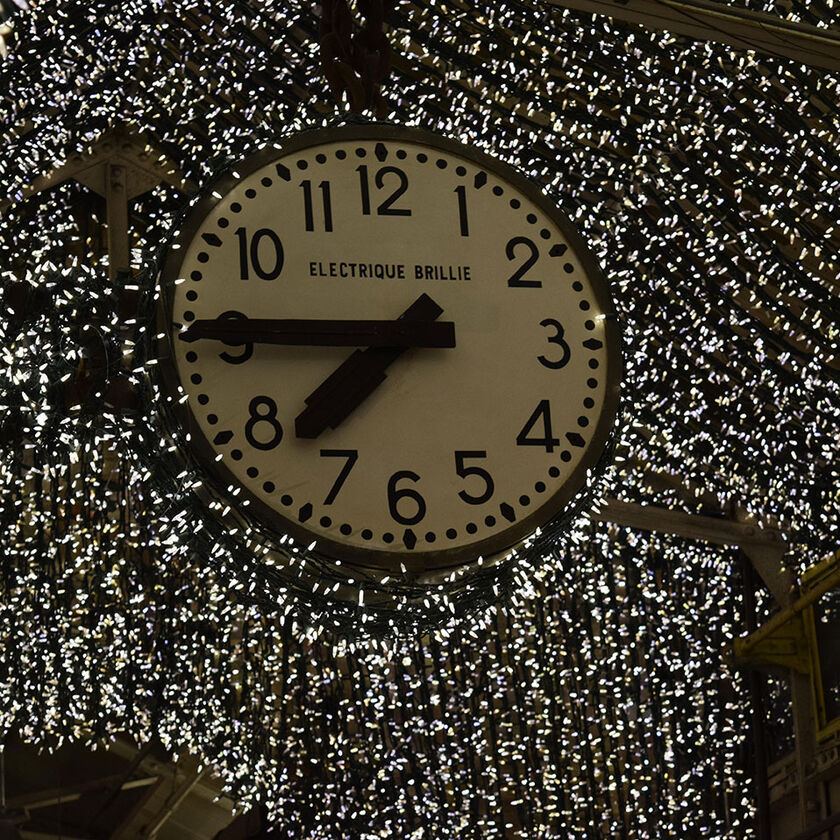 Chelsea & Meatpacking District
The Chelsea Market is located at the heart of the neighbourhood's paved streets, residential blocks and converted warehouses. It is well worth a visit throughout the year, but becomes particularly magical when Christmas is approaching. The market is home to a multitude of restaurants, cafés and bars offering delicious treats and meals from all over the globe. You can also browse its many shops and find unique presents at its shopping stands.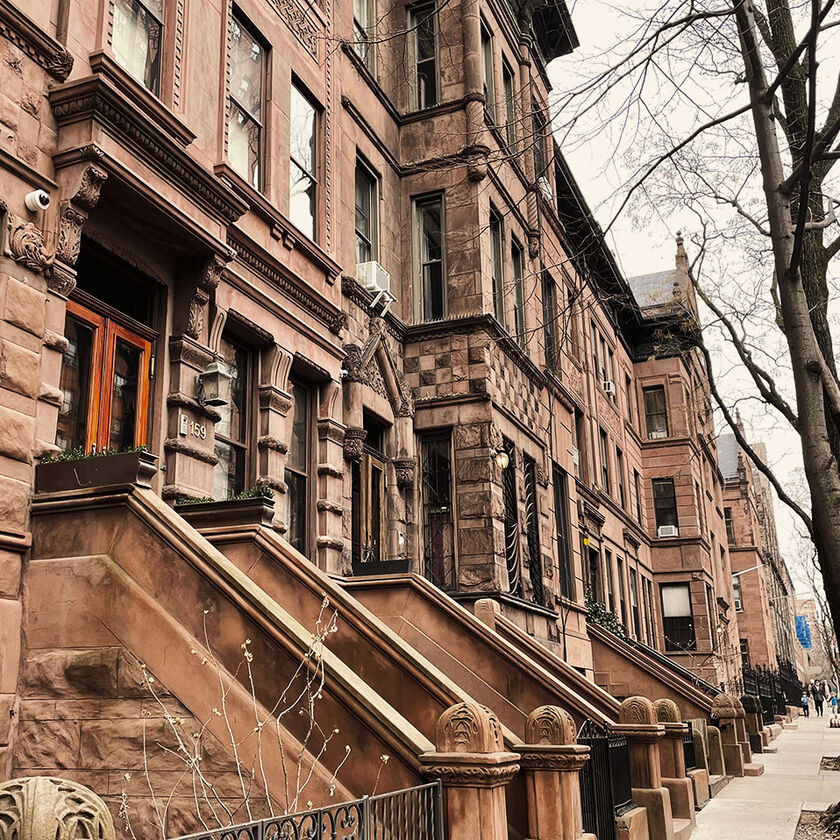 Upper West Side
The Upper West Side is a slightly more relaxed place to be. Instead of sights, attractions and department stores, its streets are lined with museum and galleries, boutiques and smaller shops in which visitors can find plenty of unique gifts and souvenirs. The neighbourhood also holds rummage sales, which are well worth a visit for more than just the bargain prices.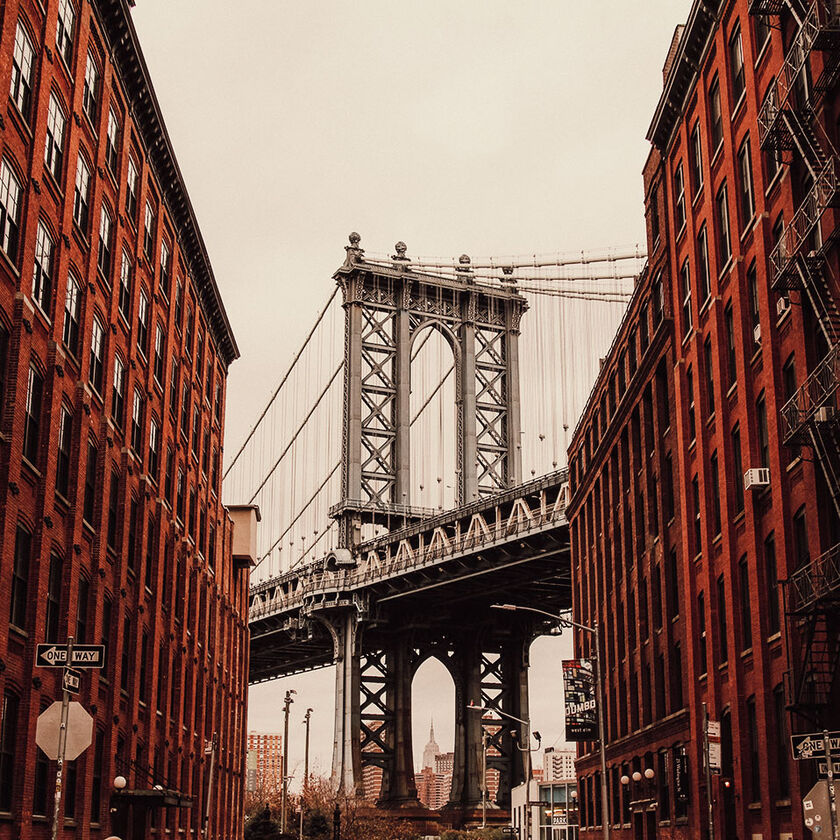 New York Shopping-Tipp
Off the beaten track: although it is located just 20 minutes away from Midtown, the Brooklyn borough doesn't tend to be frequented by many visitors. That said, its Grand Street and its very own Fifth Avenue offer an abundance of shopping opportunities. Every Sunday, the borough also holds a huge rummage sale, while its parks are the perfect place to enjoy a relaxing winter walk.
Further Christmas tips for NYC

New York Christmas markets
At the heart of Manhattan: from the end of November, Union Square is home to a festive Christmas market with 200 colourfully decorated stands. The market not only features all kinds of delicacies for you to try but also offers plenty of inspiration for the perfect Christmas present.
Instead of classic Christmas market stands, the Bryant Park Winter Village is comprised of more than 100 little boutiques. Its festively decorated glass houses offer a variety of jewellery and decorative items, as well as treats for the taste buds in the form of pretzels, crêpes and churros. After exploring all the stands to your heart's content, it's time to put down your shopping bags and glide along the neighbouring ice rink.
The Grand Central Terminal is well worth a visit at any time, especially during the festive period, when its impressive halls are transformed into a Christmas market with more than 70 stands. Here you can buy clothes, accessories, toys and decorative items. Although it doesn't have any stands selling food, the Grand Central Terminal Christmas Market is an ideal place to head indoors and warm up for a bit.
New York City for foodies
Start your day right – New York is home to the world's best bagels. Be it sweet, salty or a mix of the two, the streets of the metropolis offer a multitude of cafés where you can treat yourself to this tasty delicacy. With a bagel in one hand and a coffee in the other, sit back, relax and watch the hustle and bustle of the city that never sleeps. And once you're refreshed, you too can delve into the buzzing world of shopping, sightseeing, strolling and savouring that gives every New York visitor a long to-do list. In fact, there's so much to do that when lunchtime comes around, you might only have time to snack on one of the huge – yet oh so delicious – slices of pizza available around every corner.
In the evening, on the other hand, you should take time to bring your day to a fitting close at one of the city's numerous restaurants. The meals available are as international as the residents of New York. For a more expensive treat, head to the eateries around Times Square and in the Upper West and East Side neighbourhoods. The further you move away from the tourist hotspots, the cheaper – and more authentic – your meal out is likely to be. For dessert, treat yourself to a slice of classic New York cheesecake before you immerse yourself in the unique atmosphere of the Big Apple at night.