Partner Airline
Flights with Sundair
Condor has been working in cooperation with the German airline Sundair since mid-August 2020.

Take to the skies with our partner airline
With Sundair, you can fly from Bremen, Dresden, Karlsruhe/Baden-Baden, Kassel-Calden, Nuremberg, Paderborn or Berlin-Tegel Airport to beach and holiday destinations on the Mediterranean coastline, by the Red Sea and on the Canary Islands.

If you have any questions concerning your Sundair flight booked via Condor or would like to book any additional special services (for example a seat reservation, sports baggage, etc.), please contact Sundair directly.

e-mail: kundenservice@sundair.com
tel.: +49 (0) 30 53 6767 91
web: www.sundair.com


An overview

If you want to rebook or cancel your flight, please contact the Condor Customer Service Team.
Book your flight now!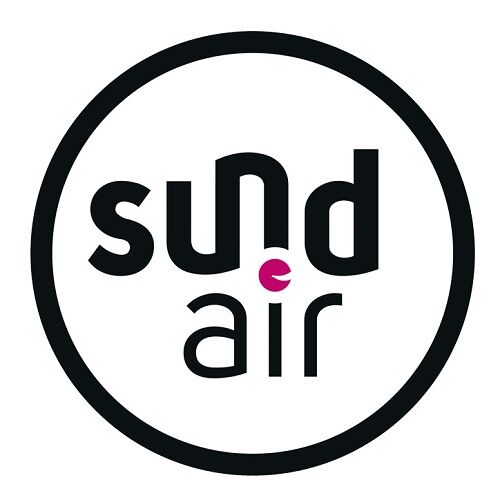 Hand baggage

1 Hand baggage, 6 kg, 55 x 40 x 20 cm

---

Free baggage
Sports baggage

Available as an additional service at a fee

---

Transporting animals

Animals in the cabin: permitted/at a fee with a weight of up to 6 kg incl. box

---

Animals in the cargo hold: permitted/at a fee with a weight of up to 7 kg incl. box
Sundair is an airline that was founded in 2016 and is based in the German city of Stralsund. Its modern fleet is currently comprised of seven aircraft, namely five Airbus A320-214 and two Airbus A319-111. All of the aircraft are maintained and serviced in accordance with the highest quality and safety standards.
Condor's General Terms and Conditions apply.