Condor & Partner
Codeshare flights
Condor offers codeshare flights with selected partner airlines.

These flights are operated by the partner airline concerned, and operate using the flight numbers of both the partner airline and Condor.


Air Namibia (SW)

Condor and Air Namibia offer codeshare flights from Frankfurt (FRA) to Windhoek (WDH).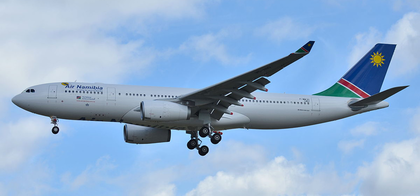 Check-in

• Check-in takes place at Air Namibia (SW) check-in desks.
• Frankfurt: Terminal 2, desks 917-920, Zone E
• Windhoek: Terminal 1, desks 10, 11, 12, 13, 14
• Late night check-in is not possible.
• The conditions and requirements of the carrier airline apply.

Flight number

The Air Namibia (SW) flight number will be shown on your boarding card. Details on the flight departures board at the airport will generally indicate both the DE and SW flight numbers. However, it can happen that only the SW flight number is shown.

Flight crew

The flight and cabin crew on board are Air Namibia employees.

Bordservice

Air Namibia's service standards apply.

Baggage
Extras/Special services

To reserve special services (seat allocations, special menus, additional baggage etc), please contact our partner, Air Namibia, directly up to 7 days before departure.

Website: www.airnamibia.com
Germany reservations: 01805 – 40 85 85 64 (0,14 € per minute from a German landline, max. 0,42 € per minute from a German cell phone network) or +44 (0)207 644 8842

Please note: If you wish to change your codeshare flight with us and have already reserved special services, please contact Air Namibia directly for the special services.

Rail&Fly

Rail&Fly tickets have to get booked at least 120 hours (5 days) prior to departure.