Affordable one-way flights to Kavala/Thassos
Other destinations like Kavala/Thassos from North America
Other destinations like Kavala/Thassos from Germany/Austria/Switzerland
Top sights in Kavala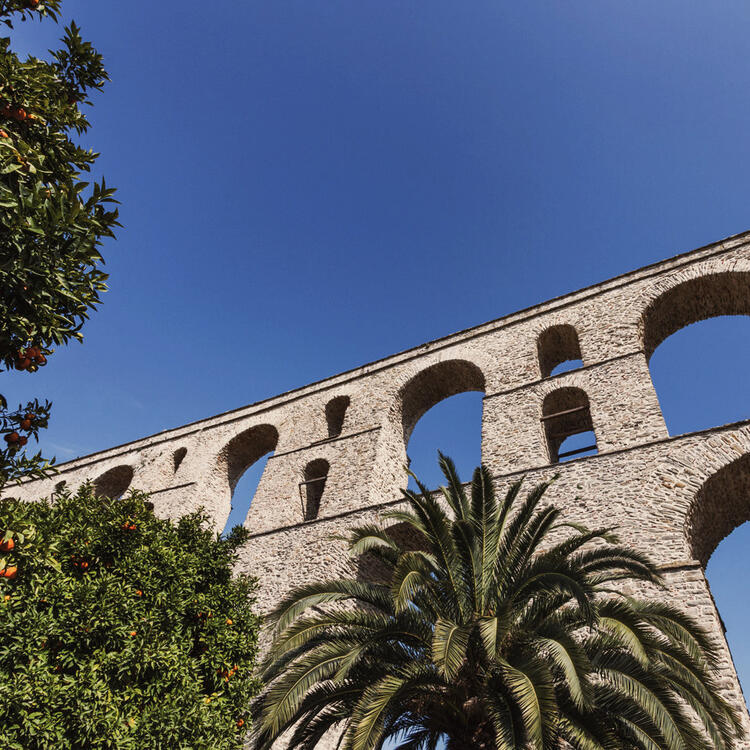 The aqueduct
One of Kavala's most eye-catching sights is its huge aqueduct, which dates back to Roman times and was restored by Suleiman I in 1550. The structure extends along the edge of the old city and is a popular photo subject, especially when lit up in the evening.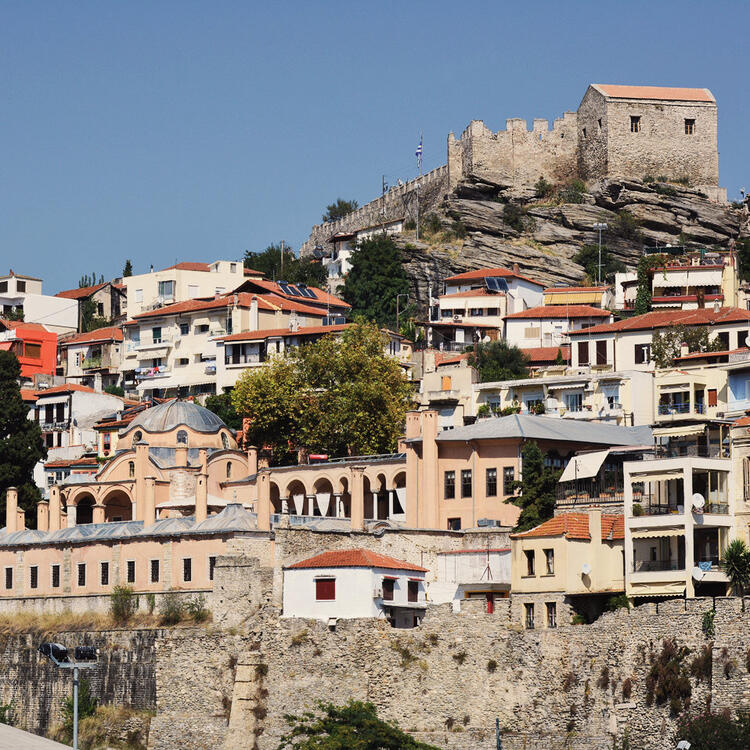 The Imaret
One of Greece's most important Ottoman monuments is the Imaret, which dates back to the year 1817 and features a number of impressive lead-domed structures. Comprehensive renovation work was recently carried out on the complex, which is now an attractive hotel.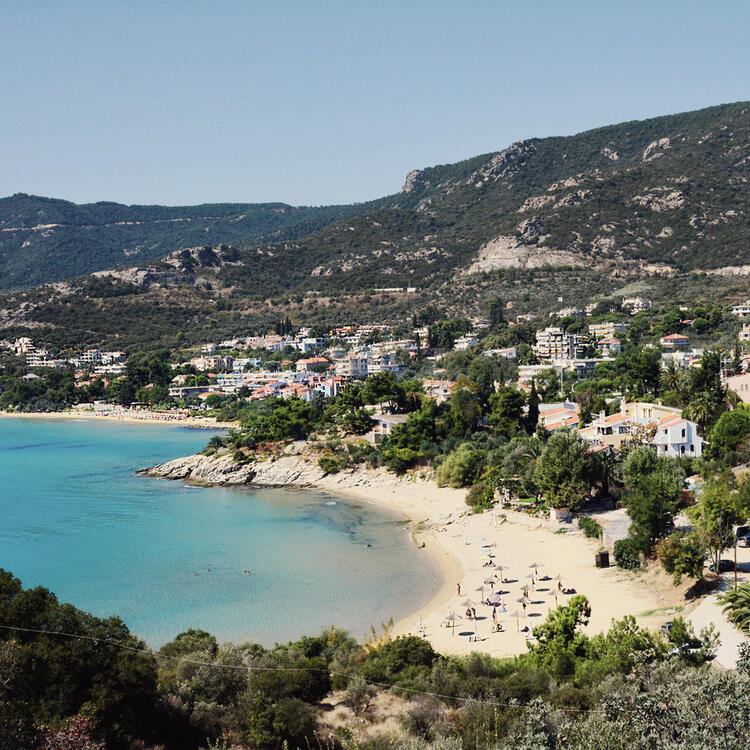 Kavala's beaches
Kavala's most attractive beaches are Ammolofoi, New Peramos, Keramoti, Nea Iraklitsa and Vrasidas. The beaches all impress visitors with their fine sand and gently shelving water, which make them ideal for families.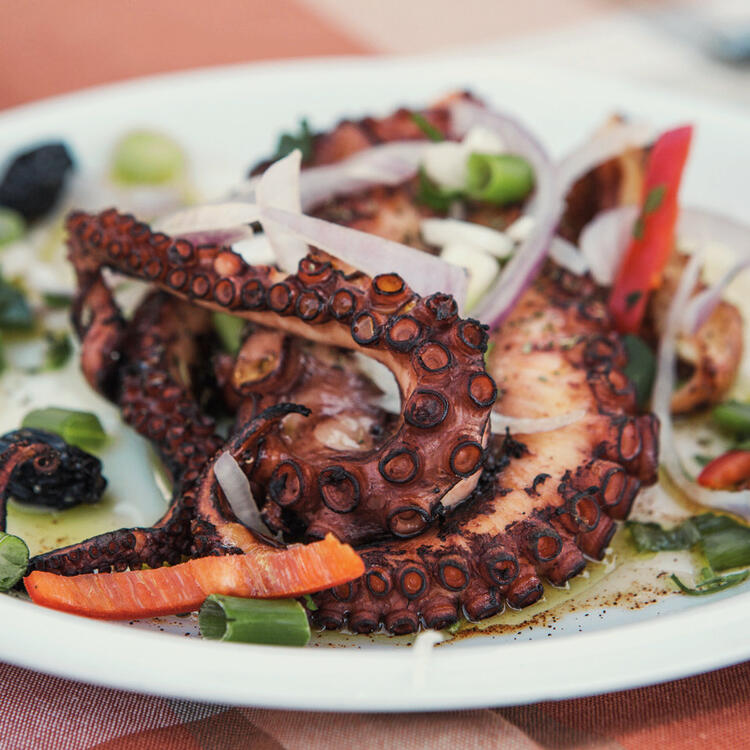 Kavala's specialities
Panagia, the old city centre of Kavala, attracts visitors with a multitude of excellent tavernas at which they can enjoy the local cuisine. The regional specialities include stifado, namely beef cooked with shallots in red wine and tomato purée, and freshly caught fish and seafood – delicious!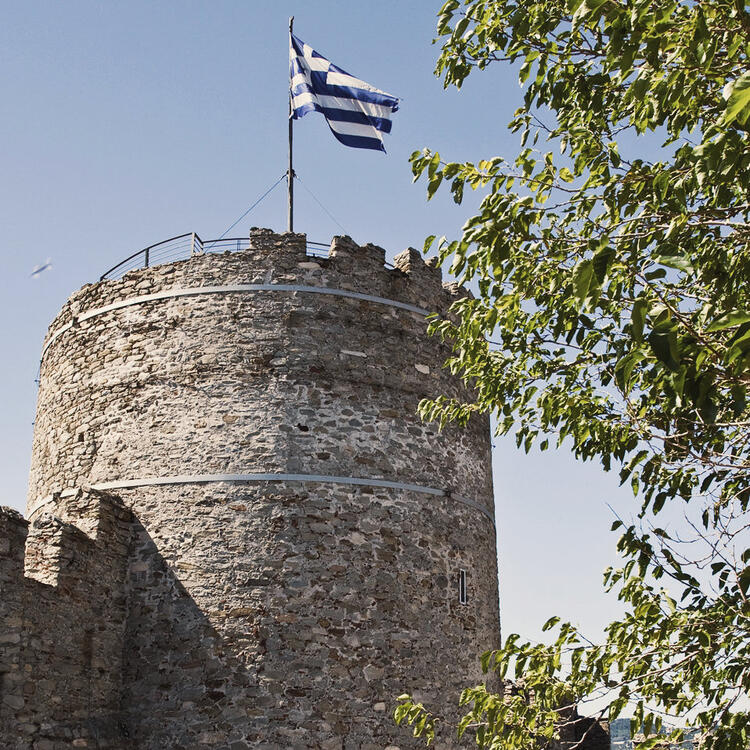 The Byzantine Castle
Both the Byzantine Castle dating back to the 16th century and the fortress from the same period are also must-see attractions for anyone visiting Kavala. They additionally provide a stunning view of the entire city below.
weather Kavala/Thassos
JAN

FEB

MAR

APR

MAY

JUN

JUL

AUG

SEP

OCT

NOV

DEC
Welcome to Kavala!
A flight to Kavala is an excellent opportunity to take a closer look at northern Greece. The Greek port is the third largest city in Macedonia and one of the country's most stunning locations. Kavala is located in a picturesque setting at the foot of the Symbolo mountains and on the Gulf of Thasos.
Kavala's roots date back to the 7th century BC and the city therefore has plenty to offer for anyone interested in culture. It is also an excellent location for lovers of the sun and sea thanks to extremely clean gently shelving beaches that are ideal for families with children. Book your holiday in Kavala now – and make the most of the cheap flights available from Condor.
Flight facts
Cheap flights to Kavala with Condor are available several times a week via stop-over in Düsseldorf, Frankfurt and Munich Airports. The flight from Germany to Kavala International Airport takes approximately 2.5 hours.
The airport is situated around 30 kilometres away from Kavala itself and you can access your holiday destination either by taxi or hire car.