Cheap flights to Frankfurt Int. from US$ 269,99
All flights from North America to Frankfurt Int.
Upcoming flights to Frankfurt Int.
What to do in Frankfurt - Tourist Attractions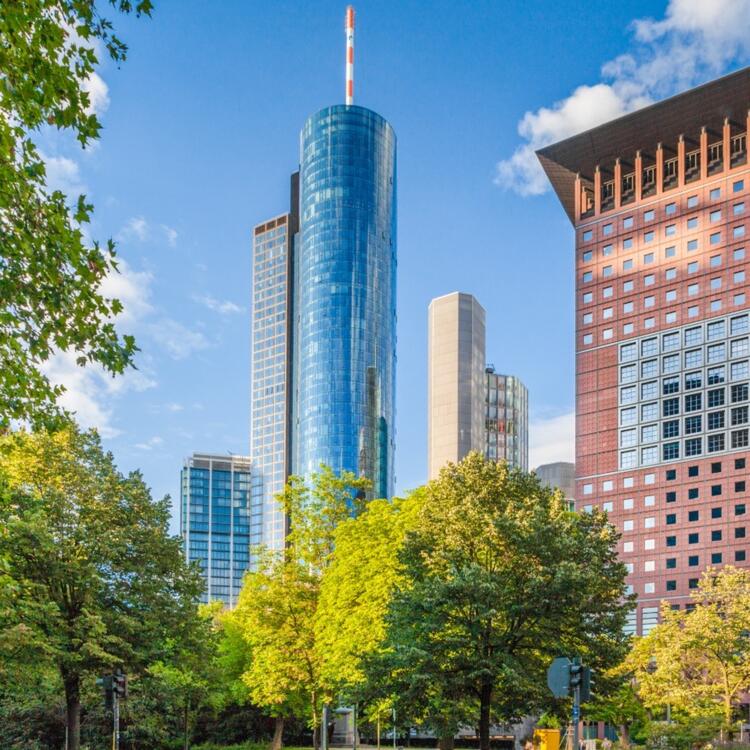 Main Tower
Standing at a height of 200m (240m with antenna), it is the fourth tallest building in both Frankfurt and Germany. Its observation deck offers an unparalleled panoramic view of the entire city, leaving visitors in awe of the breathtaking sights. In addition to its remarkable views, the Main Tower offers a variety of restaurants, cafes, bars and entertainment venues, ensuring that there's something for everyone. Located in the heart of the city, it attracts both locals and visitors who appreciate its central and vibrant location. In addition, the Main Tower's unique elevator adds an extra element of excitement as it transports visitors to the top, revealing Frankfurt's captivating skyline along the way.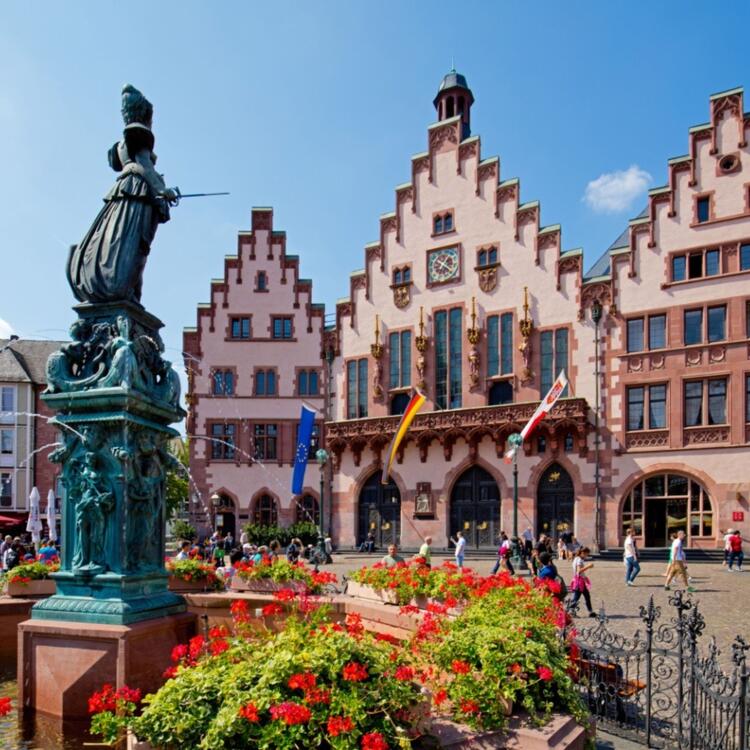 Römer
Frankfurt's iconic Römer is a must-see for any visitor to the city. Located in the heart of the city, it represents the historic center of Frankfurt and is home to some of the city's most important and famous buildings. The Römer has been around since the 14th century, originally built as a town hall and eventually becoming the home of the city's local government. It is a sight to behold, with its distinctive red sandstone facades and unique blend of architectural styles that reflect both medieval and modern design.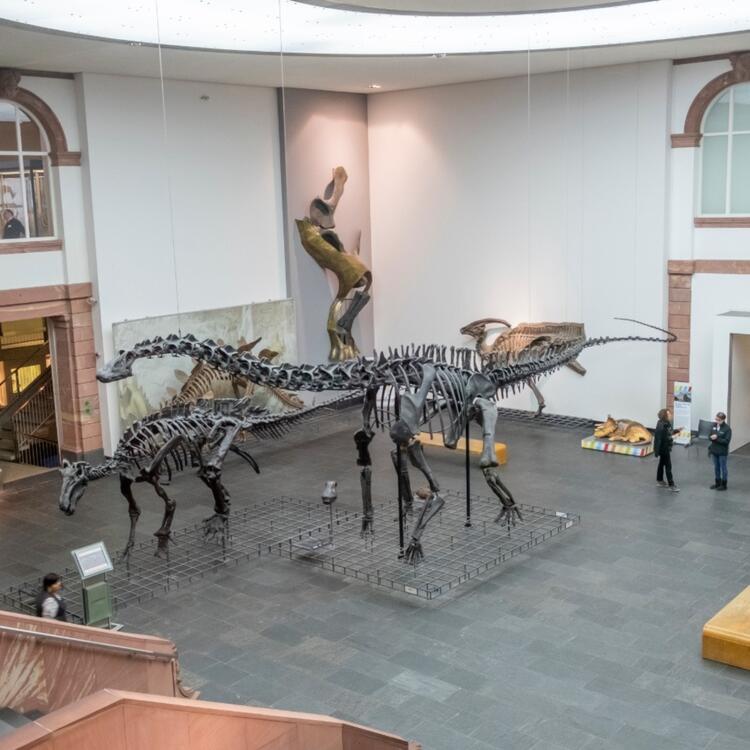 Senckenberg Museum
 As one of the largest natural history museums in the world, the Senckenberg Museum in Frankfurt boasts an extraordinary collection ranging from ancient fossils to contemporary specimens. What sets this museum apart is its array of interactive exhibits that provide visitors with an engaging and enlightening journey into the realm of natural history. Exploring the Senckenberg Museum offers a captivating opportunity to delve into the intricate history of our planet and its inhabitants, while gaining insight into the remarkable advances of science. Ideal for families and those fascinated by Frankfurt's natural history, the Senckenberg Museum promises an enriching and immersive experience for all.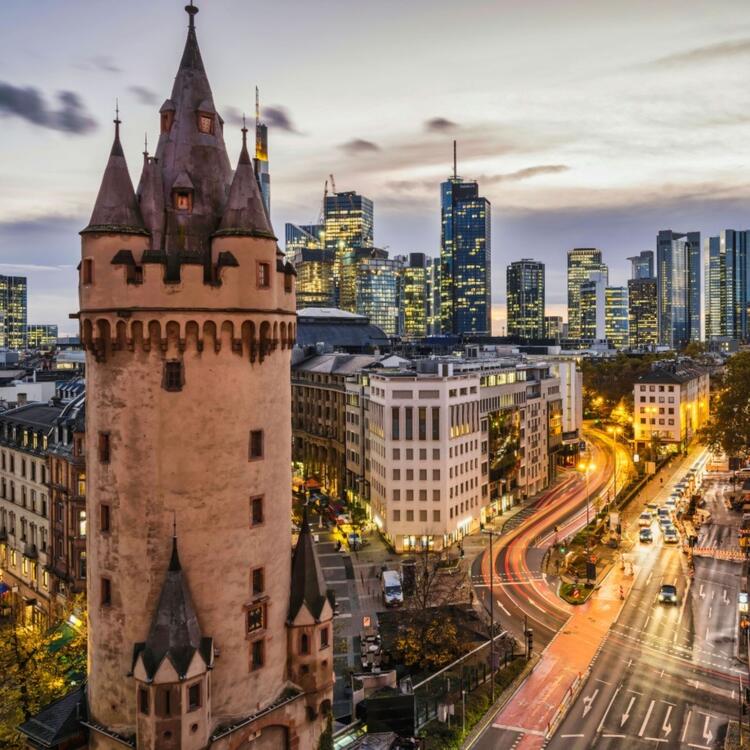 Eschenheim Tower
The Eschenheim Tower in Frankfurt is of great historical importance as one of the few remaining medieval gate towers in the city. With its Gothic architecture and towering height of 47 meters, this 15th century landmark is an iconic symbol of Frankfurt. It serves as a window into the city's vibrant history and cultural heritage, and is one of the oldest structures to have stood the test of time. Beyond its historical significance, the Eschenheimer Turm is a popular tourist attraction. Climbing to the top rewards visitors with a truly awe-inspiring view of Frankfurt and the picturesque countryside that surrounds it.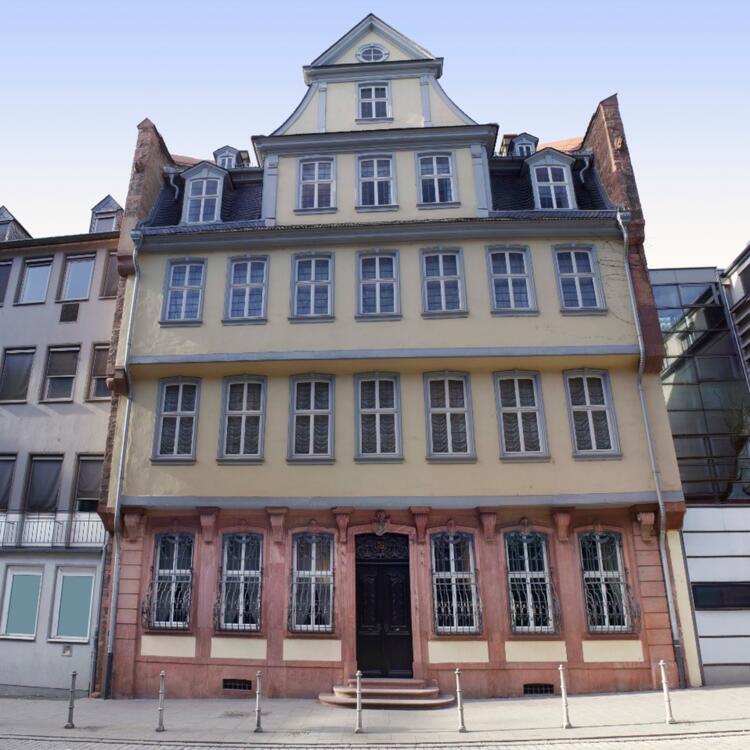 Goethe House
Located in the heart of Frankfurt, the Goethe House holds great significance as the former residence of Johann Wolfgang von Goethe, a literary giant and cultural icon of Germany. This beautifully preserved house-turned-museum stands as a testament to Goethe's legacy and the profound impact he had on German literature. Impeccably restored to its original state, visitors can explore all three floors of this historic home and immerse themselves in Goethe's world. From his personal library to captivating artwork and artifacts of the period, Goethe House offers a fascinating glimpse into the life and work of one of Germany's most influential literary figures. 
weather Frankfurt Int.
JAN

FEB

MAR

APR

MAY

JUN

JUL

AUG

SEP

OCT

NOV

DEC
Embrace Frankfurt's dynamic blend of tradition and innovation
Welcome to Frankfurt, a lively city in Germany that beautifully combines modern innovation with traditional charm.
Located in central Germany on the banks of the River Main, Frankfurt is a major business center and home to Europe's busiest airport. But don't let the cosmopolitan vibe fool you - beneath the hustle and bustle lies a rich cultural heritage with centuries-old architecture, fascinating museums and breathtaking views from the top of one of Germany's tallest buildings.
The ideal time to book a flight to Frankfurt is usually from April to October. This period offers the warmest temperatures, allowing visitors to fully enjoy the city's attractions. From the famous Römer (Frankfurt Old Town) and historic Eschenheim Tower to the captivating Main Tower, there are plenty of sights to explore during these months.
The weather in Frankfurt varies throughout the year; summers are warm with temperatures reaching 30°C (86°F), while winters can be cold with temperatures dropping below 0°C (32°F). Rainfall occurs throughout the year, but tends to be more frequent in the spring.
Frankfurt is a must-visit destination and an ideal choice for anyone, whether you're planning your next trip to Europe in Summer or simply curious to immerse yourself in the heart of German culture. Save money, and book your cheap flight to Frankfurt with Condor now and embark on an unforgettable journey, letting Frankfurt be your gateway to German culture and beyond.
Information about your flight to Frankfurt
Frankfurt, has two airports: Frankfurt Airport (FRA), also known as Frankfurt am Main Airport, and Frankfurt-Hahn Airport (HHN). Condor offers cheap flights to Frankfurt am Main Airport (FRA) from several American airports, including Boston (BOS) , Seattle (SEA) , Minneapolis (MSP), Baltimore-Washington (BWI), New York (JFK) ) and more.
The duration of a direct flight from the U.S. to Frankfurt is usually between 9 and 12 hours, although this will vary depending on the airport from which you are departing.
Frankfurt International Airport, also known as "Frankfurt Flughafen" in German, is one of the busiest and most important transportation hubs in Europe. Located just outside the city of Frankfurt, it serves as a major international gateway to Germany and beyond, connecting passengers to destinations around the world.
Getting around: There are several public transport options to reach the city center from Frankfurt Airport. The quickest and easiest way is to take the S-Bahn to Frankfurt Taunusanlage. These trains run regularly and take only 15 minutes. If your accommodation is outside the city center, you may find it convenient to take a taxi from the terminal. Additionally, if you plan to explore other regions of Germany or venture into the countryside, renting a car can provide the flexibility and freedom you need.
Visa Information: If you are a U.S. citizen traveling to Germany for tourism or business and your stay will not exceed 90 days within a 180-day period, you generally do not need a visa. This falls under the visa waiver agreement known as the Schengen Agreement.
And if you are traveling to Frankfurt on business, Condor offers premium services for business travelers, including a luxurious Business Class experience to ensure comfort and convenience throughout your journey. Booking your seat online is a hassle-free, fast, and convenient process.
Other destinations like Frankfurt Int. from North America
Other destinations like Frankfurt Int. from Germany/Austria/Switzerland