Cheap flights to Berlin-Brandenburg from US$ 259.99*
All flights from North America to Berlin-Brandenburg
What to do in Berlin? Our Top 5 attractions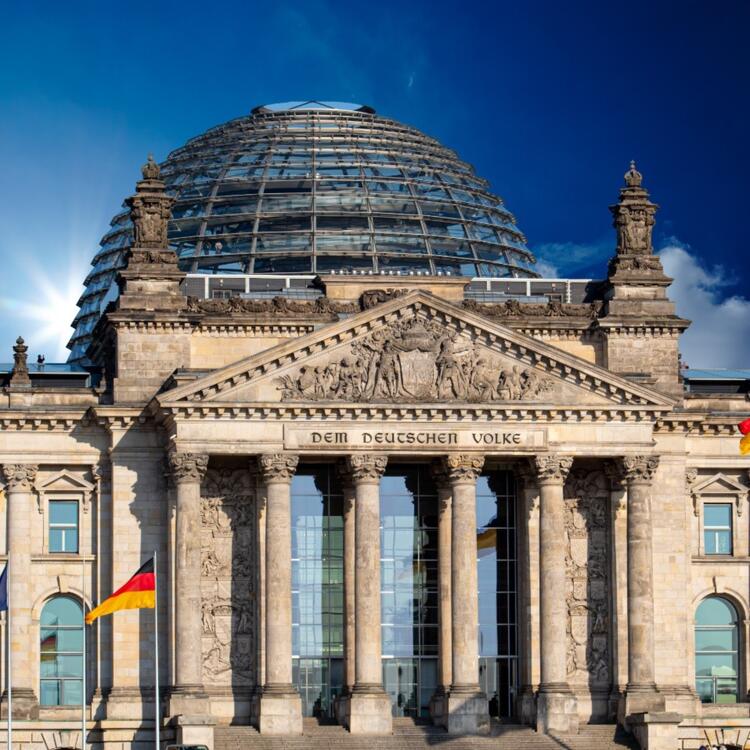 German Parliament Building - "Reichstag"
The Reichstag building is an important structure that represents Germany's political history and democratic principles. The glass dome gives a good view of the city and represents a government that supports citizen involvement. The building has an interesting past, having been destroyed during World War II and then carefully restored, demonstrating Germany's determination and willingness to learn from history. Today, the Reichstag is a proud representation of a united and democratic Germany, and guests are welcome to explore its corridors and see the center of government.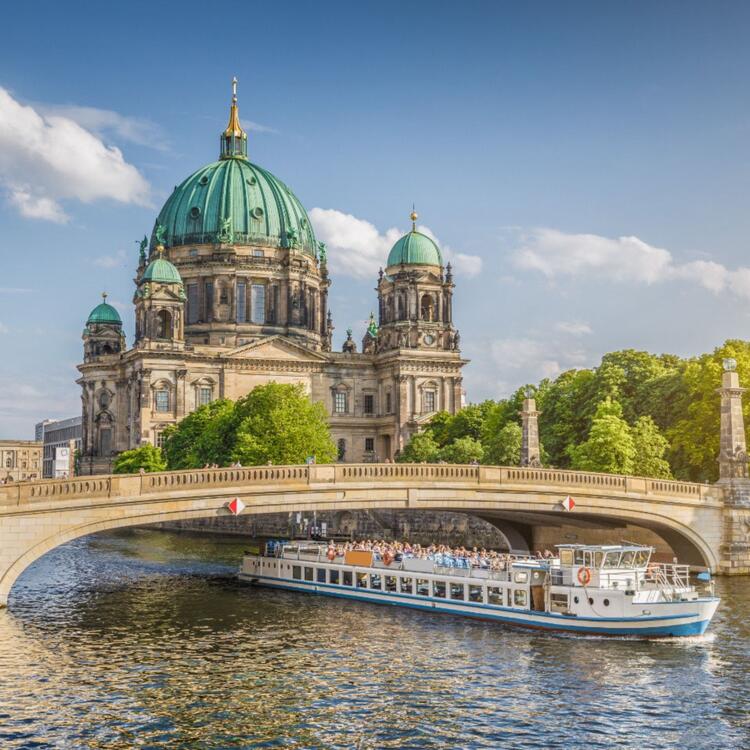 Museum Island
The Museum Island is a cultural treasure in the heart of Berlin. It is a special UNESCO World Heritage Site with five famous museums: the Altes Museum, the Neues Museum, the Alte Nationalgalerie, the Bode Museum and the Pergamon Museum. Each museum showcases different periods of art, history and archaeology, from classical sculptures and ancient Egyptian artifacts to European masterpieces, it presents a diverse collection that caters to all interests. The island itself is a picturesque oasis surrounded by the sparkling waters of the Spree River. The island is a must-see for any visitor to Berlin.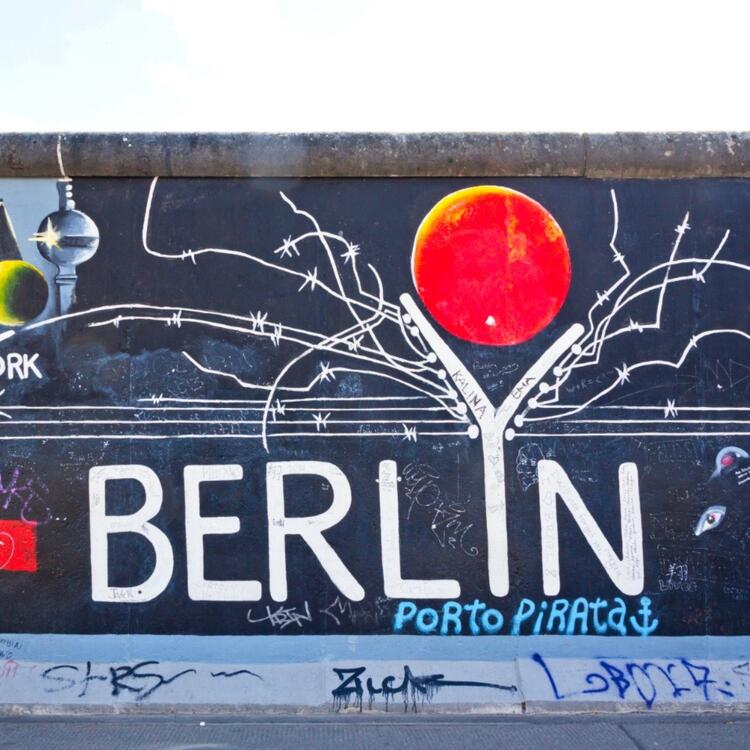 East Side Gallery
Located in Berlin's Friedrichshain district, the East Side Gallery is an outdoor art exhibition that covers a section of the still-standing Berlin Wall with more than one hundred vibrant murals representing togetherness and creativity. The murals were created by artists from around the world. Each artwork has its own story to tell and embodies the principles of freedom, hope, and the struggle for human rights. Walking along the East Side Gallery is a powerful, beautiful, and moving experience as you witness the transformation of a once-dividing barrier into a canvas of creativity and solidarity. It serves as a powerful reminder of Germany's past and the victory of bringing people together rather than tearing them apart.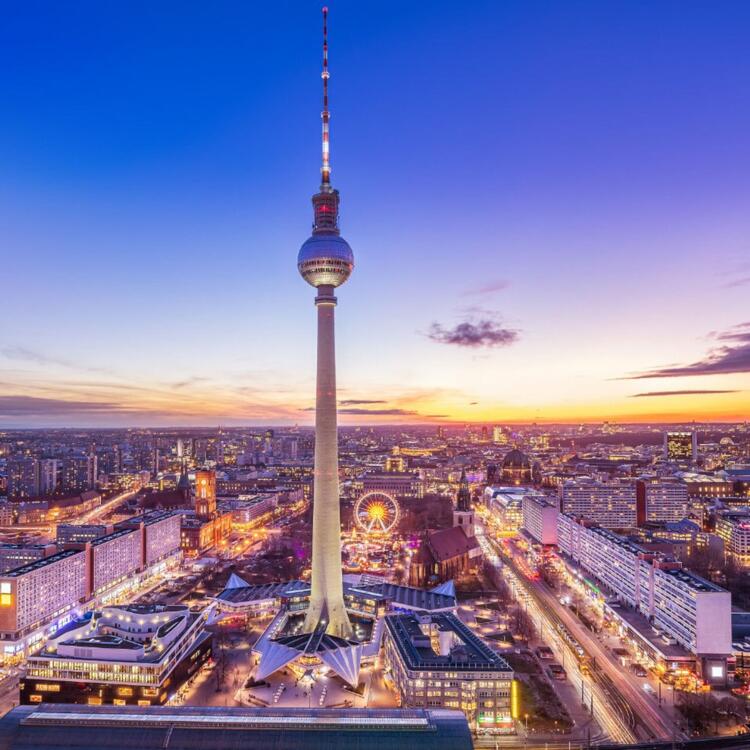 Berlin TV Tower
The Berlin TV Tower, officially known as "Fernsehturm", is an iconic landmark and one of the most recognizable structures in Berlin. At a height of 368 meters (1,207 feet), it is the tallest structure in the city and in Germany, and an important symbol of Berlin's skyline. Built between 1965 and 1969 in the former East Berlin, the television tower was designed to showcase the technological prowess and cultural importance of the German Democratic Republic. Today, the tower also features a revolving observation deck that gives visitors a 360-degree view of Berlin from above. The Sphere Bar at the top of the tower is one of the most exclusive and prestigious locations in the city center. Visitors can enjoy breathtaking views of the skyline while sipping on a variety of cocktails.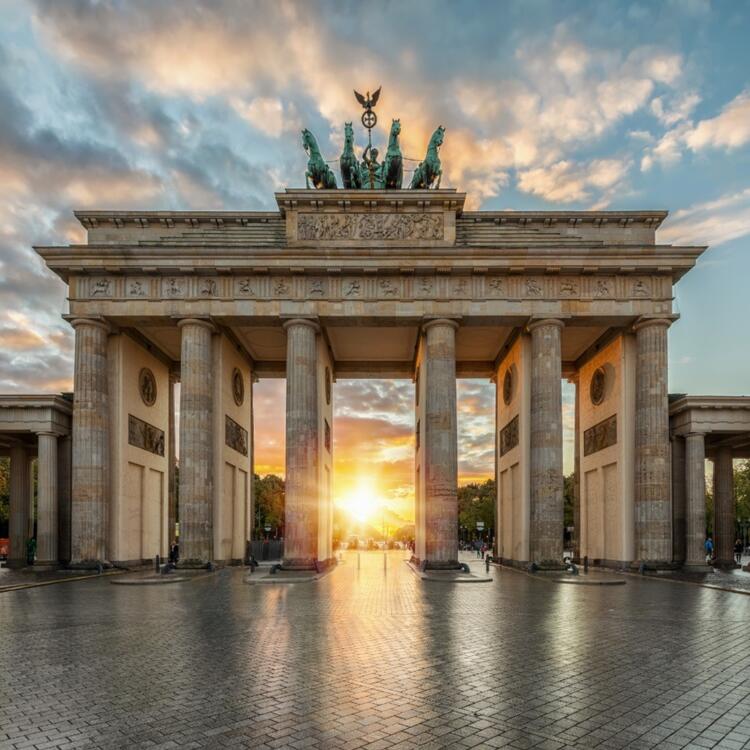 Brandenburg Gate
The Brandenburg Gate is an iconic symbol of Berlin's rich history and resilient spirit. With its grand neoclassical design, it has witnessed pivotal moments in the city's past. From the Prussian era to the fall of the Berlin Wall, this monumental structure has served as the backdrop for major events and gatherings. Today, it stands tall as a symbol of unity and freedom, drawing visitors from around the world. The imposing presence of the gate, flanked by majestic columns and adorned with a chariot, inspires a sense of awe and reverence. As you stand before this historic monument, you can't help but feel a deep connection to the past and the vibrant spirit of Berlin.
Welcome to Berlin - the vibrant capital of Germany
Berlin, located in the northeastern part of Germany along the Spree River, is a city that should be on everyone's bucket list. Berlin is the largest city in Germany in terms of both population and area. It is also the cultural, political, and economic center of the country.
The "capital of cool", offers many activities for the whole family. There are museums, galleries, and cultural events to explore, as well as parks and gardens for children to play in. Bring your family to Berlin and make memories that will last a lifetime!
As well as being a great destination for families, Berlin is also a great place to party. When the sun goes down, Berlin's nightlife comes alive! The city is known for its vibrant club scene, with a wide variety of bars, pubs and underground nightclubs that stay open late into the night. Throughout the year, Berlin hosts various festivals, with the world-famous "Rave the Planet" and "Christopher Street Day" in July being a highlight.
If you're wondering how many days to spend in Berlin, we recommend at least three to four days. This timeframe will allow you to visit the main attractions and experience the cultural essence of Berlin.
However, if you have the luxury of more time, you can extend your stay to explore more of this exciting city's history and fully immerse yourself in its vibrant atmosphere.
Berlin Weather: In terms of weather, Berlin has a temperate seasonal climate. Summers are generally warm, with average temperatures ranging from 20 to 25 degrees Celsius (68 to 77 degrees Fahrenheit). Spring and fall bring mild temperatures and occasional rainfall. Winters can be cold, with temperatures ranging from 0 to 5 degrees Celsius (32 to 41 degrees Fahrenheit) and occasional snowfall.
Berlin is a thriving metropolis that has overcome its tumultuous past and attracts visitors from around the world. Whether you enjoy history, art, nightlife, or just a diverse and vibrant atmosphere, Berlin has something for you.
Book your cheap flights to Berlin with Condor and travel in comfort at the best possible prices. Condor offers direct flights to Germany from many North American cities. Visit Berlin and experience the city for yourself!
Information about your Flight to Berlin
When planning a trip to Berlin (BER) , the first step is getting there! Fortunately, Condor makes it easy and convenient for travelers from all over the United States to visit this vibrant city. We offer nonstop flights from 12 different U.S. airports to our hub airport in Frankfurt, including Los Angeles (LAS) , San Francisco (SFO), Boston (BOS) and more. From Frankfurt International Airport (FRA), it's easy to get to Berlin Brandenburg Airport (BER) and begin your adventure.
Flight times: The flight from New York to Berlin, for example, takes about 12 hours, depending on your flight connections.
Visa Information: If you are a US citizen traveling to Germany for tourism or business and your stay will not exceed 90 days within a period of 180 days, it is generally not necessary for you to obtain a visa. This is because of the Schengen Agreement, which allows visa-free entry for US citizens staying less than 90 days.
So what are you waiting for? Condor offers comfortable cabins with amenities like complimentary food and beverages, in-flight entertainment, and generous legroom (XL-Seats). Enjoy a comfortable and cost-effective trip with Condor! Book your ticket now and get ready for Berlin, Germany's vibrant capital!
Frequently Asked Questions about Flying to and from Berlin
1.
How many Airports does Berlin have?
Berlin currently has one main airport, Berlin Brandenburg Airport, also known as
Berlin Brandenburg International Airport - Willy Brandt
. It officially opened on October 31, 2020, replacing the previously closed Tegel, Tempelhof, and Schoenefeld airports. BER is now the main international airport serving the city of Berlin.
2.
Where is the Berlin Brandenburg Airport?
Berlin Brandenburg Airport is located southeast of Berlin, Germany. It is located near the former Schoenefeld Airport, which is now integrated into the BER complex.
3.
How far is Berlin Airport from the city center?
The airport is located approximately 27 kilometers (about 17 miles) from the center of Berlin (Berlin Brandenburg Gate, Alexanderplatz).
4.
How to get from the airport to the city center?
There are several ways to get from Berlin Brandenburg Airport (BER) to the city center. The Airport Express (FEX) trains provide fast connections to central stations such as Hauptbahnhof and Alexanderplatz in 30 to 35 minutes. In addition, S-Bahn lines provide connections to Friedrichstrasse and Alexanderplatz. Airport shuttles and buses cover the main city centers and neighboring areas. For greater convenience, taxis, Uber, and rental cars are available. Berlin's efficient public transportation system makes it easy to get from the airport to the city center.
5.
Can I buy a Berlin Welcome Card at the airport?
Yes! The Berlin Welcome Card is available at various ticket counters, kiosks, and vending machines at the airport. It's a convenient option for visitors, as it provides unlimited travel on public transportation within Berlin, including buses, trams, and trains, as well as discounts at various attractions and museums in the city. The card is available for different durations, such as 48 hours, 72 hours, 4 days, 5 days, or 6 days, allowing you to choose the one that best suits your travel plans. Tip: Choose the ABC are for exploring Berlin's surroundings or if you arrive at BER Airport.
6.
How big is Berlin Airport ?
BER is designed to handle 27 million passengers per year and consists of 2 terminals. Conveniently located within walking distance of each other, all departures and arrivals take place in Terminals 1 and 2.
7.
What is the IATA code for Berlin Brandenburg Airport?
The IATA code for Berlin Brandenburg Airport is BER.
8.
Can I park my car at Berlin Brandenburg Airport?
Yes! The airport has more than 10,000 parking spaces in five parking garages and three surface parking lots.
9.
What should I be aware of for flights from Berlin airport to the USA?
For departures to Non-Schengen destinations, extra waiting time is required for passport control. Travelers heading to Israel and the USA are advised to arrive at the gate early. Enhanced security measures require passengers flying to these countries to undergo a second security check. This check opens two hours before departure time and closes 30 minutes before takeoff, so it's essential to allow sufficient time for this process.
10.
Does Berlin Airport have fast track?
Passengers at BER can now enjoy added convenience with the new "BER Runway" service, which provides additional access to security control. The airport company offers all passengers the opportunity to reserve a time slot online for exclusive access to the Terminal 1 security controls. This feature helps reduce potential waiting times and enhances the overall travel experience.
Other destinations like Berlin-Brandenburg from North America