We are at your disposal, of course, should you have any questions about your reservation or flight. Simply use the relevant form or the relevant email address. We will respond to your enquiry as quickly as possible. See our FAQs for the answers to frequently asked questions about your Condor flight.

Please select:

Complaint about the flight you have undertaken
Call up the contact form

Reservations, special reservations
reservation.en@condor.com

Rental Car and Insurance Reservations
reservation.en@condor.com
Customer complaints, luggage loss or damage
condorkb@condor.com
Website Security
Please only use the e-mail address CSIRT@condor.com to report website security problems or suspicious activity, unfortunately e-mails not directly related to website security will not be addressed or responded to. Please make your request in either German or English. Thank you.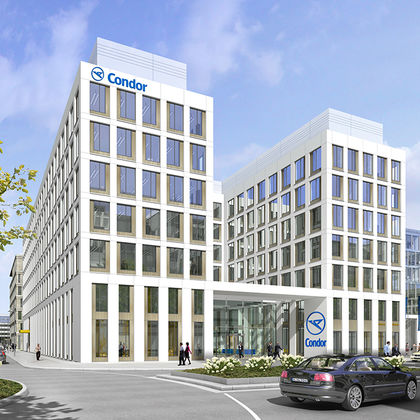 Arbitration board
For disputes related to a private trip, you have the right to contact the neutral, intermodal German Conciliation Body for Public Transport (SÖP).

https://soep-online.de/welcome.html
https://soep-online.de/request-form-flight.html

You can utilise the services of the Conciliation Body in connection with the following disputes, among others:
Denied boarding
Delayed boarding and cancellation of flights
Destroyed, damaged, lost or delayed baggage
In particular, the prerequisites for using the SÖP Conciliation Body are as follows:
The financial claim must be a minimum of 10.00 euros and a maximum of 5,000.00 euros
You have already contacted Condor about this matter or complaint and have not received a response within two months, or you are not satisfied with the way the matter or complaint is being handled.
Your claim is not already pending before a court or has not already been resolved as part of a settlement.
You can also contact the European Commission's Online Dispute Resolution (ODR) platform. The platform is located at http://ec.europa.eu/consumers/odr/