Our Partners
ERV Travel Insurance
Always properly secured: With ERV travel protection, your holiday will get off to a relaxed start.
Travel Cancellation Insurance
With the ERV travel cancellation insurance you'll either get the cancellation fees refunded or the change fees, if you want to begin your holiday at a later point of time. Book your ERV travel cancellation insurance from just € 6,90.

Multi-Cover Package
With the ERV Mulit-Cover Package you can be sure, your whole trip is covered. The ERV emergency call center is available 24/7 and will ensure payment of medical expenses and travel costs. Book your ERV Multi-Cover Package from just € 10,90.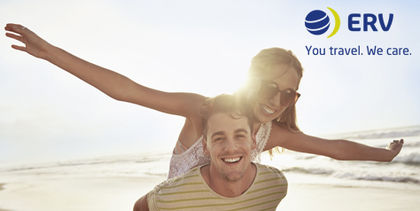 Book affordable travel insurance now
Please note:
The ERV service offered on condor.com is an online insurance service for customers of condor.com.
ERV is solely responsible for all aspects of the service. The customer's contractual partner is ERV.