Extras
Order your Duty-Free in advance
...and simply have it delivered on-board!
Condor Airshoppen offers over 1000 international Duty-Free branded items, which you can order for your flight in advance from the comfort of your home. Save up to 60% compared with normal German airport and retail prices – with a best-price guarantee.
Delivery of goods ordered can be made on either your outward or return flight – directly to your seat, without any stress.
Shop now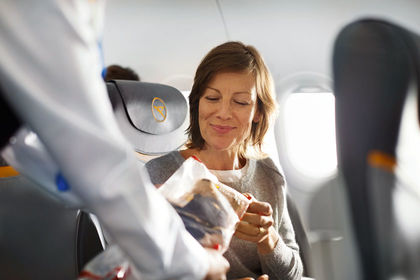 1. Order online
Log onto airshoppen.de with your booking number and order up to 6 days before departure.
2. Pay
You can pay either directly online using your credit-card or EC card, or on-board at time of delivery.
3. Delivery
Your order will be delivered to your seat on either your outward or your return flight, at your choice.
*Redeemable until 30.04.2019 on all Condor flights (except to/from Italy).