Top sights in Sydney (SYD)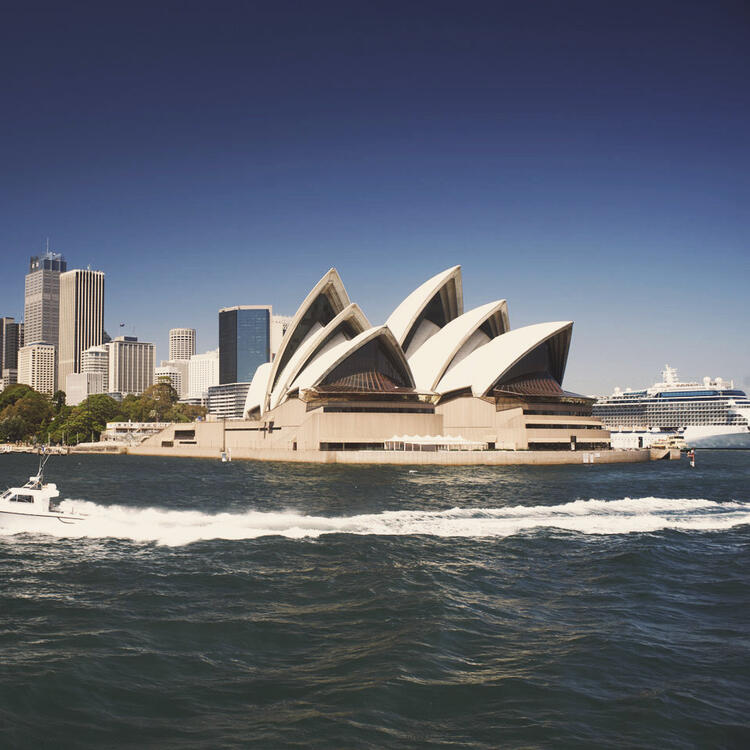 Opera House
Needless to say, one of the main attractions for any visitor to Sydney is the Opera House. Be amazed by this architectural masterpiece, over 65 metres high and just 120 metres long, and enjoy the view from there over Sydney's seaport and the Harbour Bridge.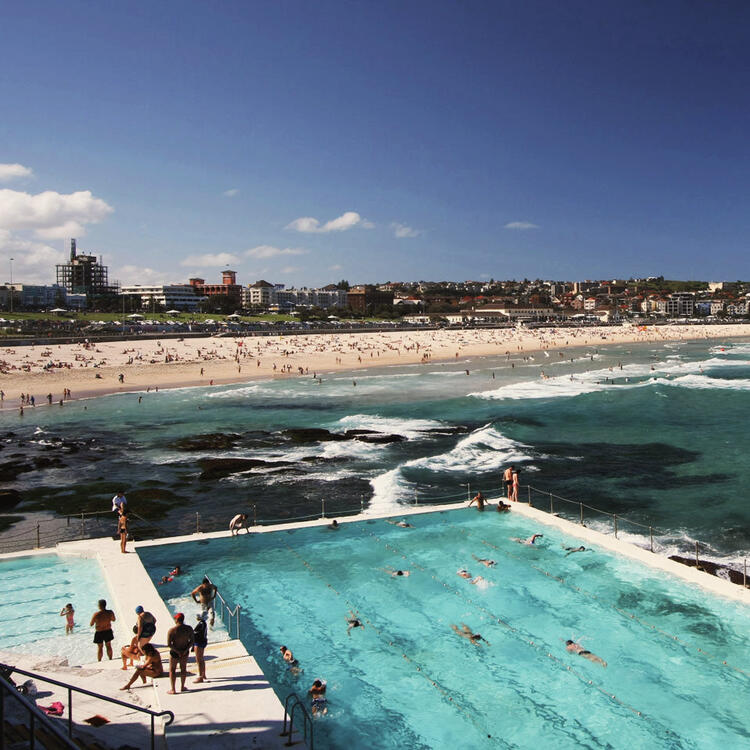 Bondi Beach
Bondi Beach is one Australia's most famous beaches, and a great favourite with surfers. As well as surfing, of course you can simply chill out here. The landscaped panoramic path along the coast is ideal for rambling or jogging.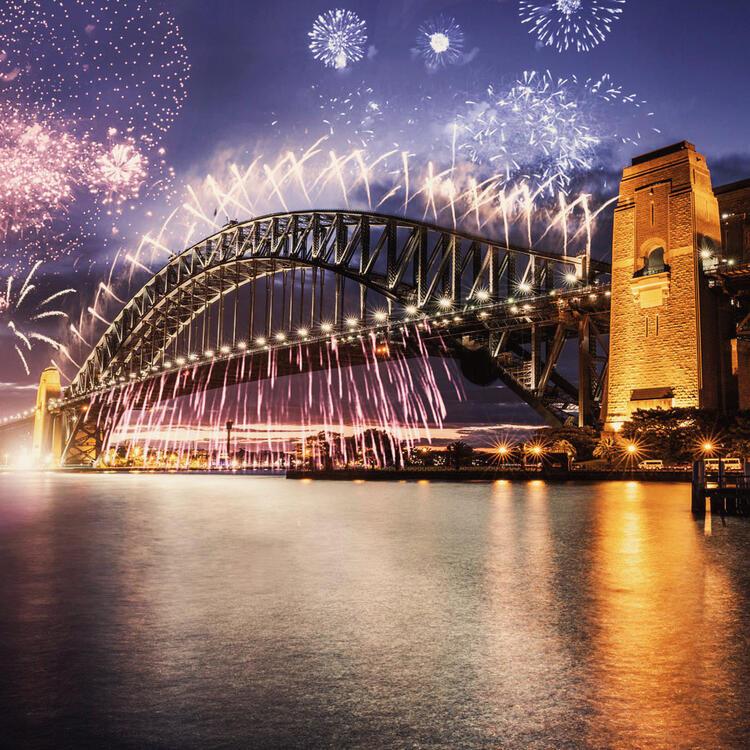 Harbour Bridge
The world-renowned Harbour Bridge is right by the seaport of Sydney. The bridge not only provides a simple link between the Central Business district and North Shore. At the New Year, a breathtaking firework show takes place here, which can be watched nicely from, for example, the Opera House.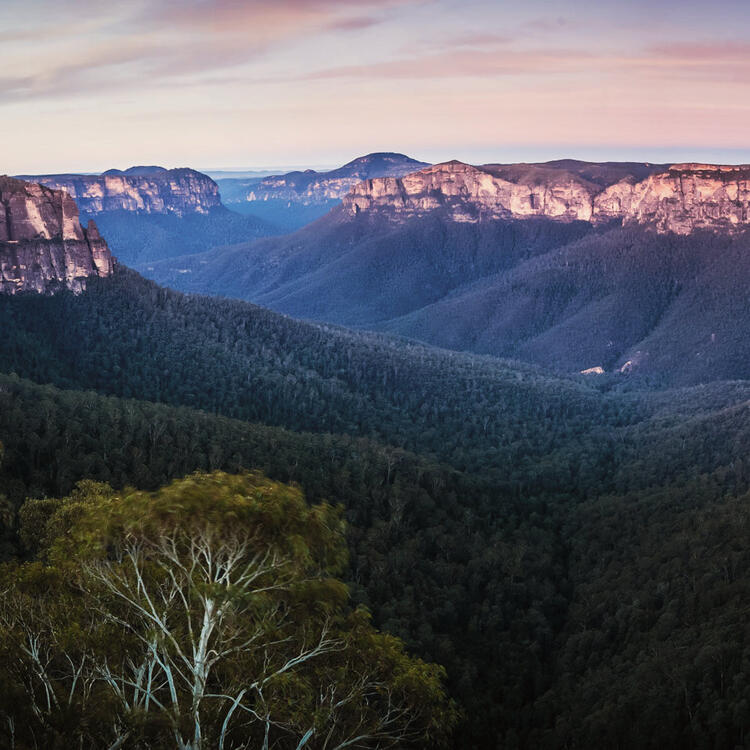 Blue Mountains National Park
Blue Mountains National Park is one of the country's most-visited nature conservation areas. Here you'll find pretty much everything close to the nature-lover's heart: impressive ravines, dense forests, viewpoints, waterfalls and surging streams.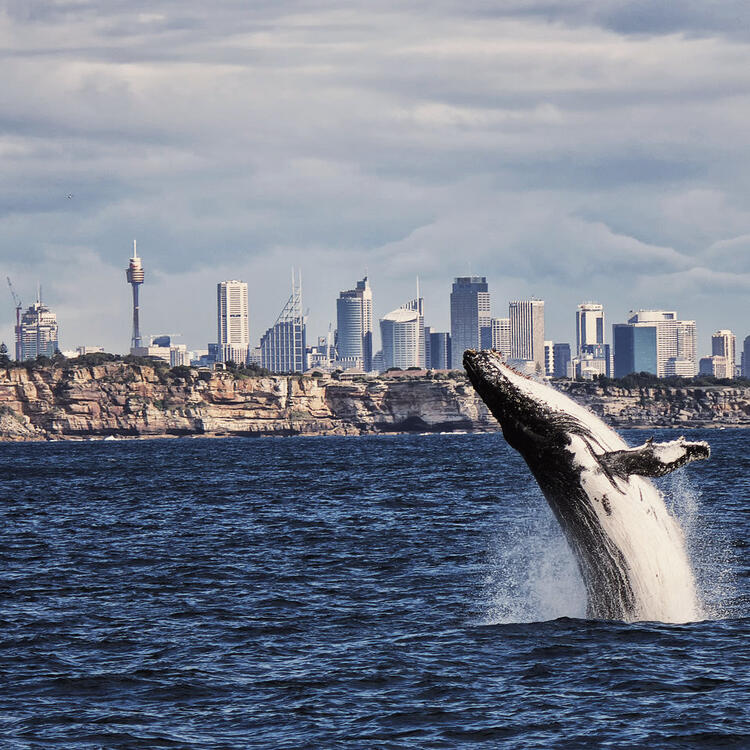 Whale-watching trip
View the Earth's largest water-dwelling creatures which you've previously known from TV – but close up! The tour leaves from the seaport of Sydney with views of such sights as the Opera House and Harbour Bridge. Enjoy a tasty on-board barbecue. Sightings of whales are guaranteed. If none can be seen, you can join another whale-watching trip at no extra charge.
Welcome to Sydney (SYD)
Fly to Australia's largest city at a nice price with Condor and Malaysian Airlines, and discover its beautiful beaches such as the world-famous Bondi Beach. But Sydney will also tempt you with its many landmarks, such as the Opera House and Harbour Bridge.
Also visit the Blue Mountains north-west of Sydney, and savour the Australian scenery together with a glass of Australian wine. Book a cheap fight to Sydney now.
Facts about your flight
The flying time from Frankfurt to Sydney's Kingsford Smith Int. Airport is around 20 hours, with a transfer in Kuala Lumpur. Cheap flights to Sydney will get an unforgettable vacation off to a fine start.
Once you arrive at Sydney, the Regional Express is the fastest way to Central station, right in the heart of Sydney. Of course, you can also reach the city centre by taxi or shuttle bus.