Sunny Friday Sale!
Book cheap flights to sunny destinations in our sunny friday sale! Sunny is the new black!
Fly Premium Class and enjoy extra service and comfort on all our routes:
Extras on short-/medium-haul flights
Unoccupied middle seat
Taste the World meal & complementary beverages
Increased baggage allowance
Many more benefits
Extras on long-haul flights
Considerably more legroom
Premium Entertainment
Premium Menu & large selection of complimentary beverages
Many more benefits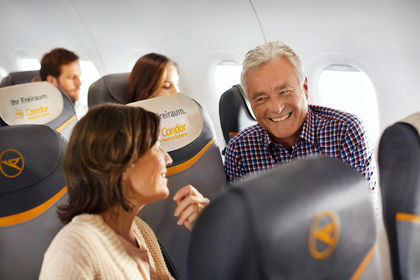 Let yourself be pampered in our Business Class on long-haul flights.
Benefits of our Business Class
Fully automated lie-flat seat
15-inch personal screen with Premium Entertainment
Gourmet Menu with three main courses to choose from
30 kg baggage allowance (USA/Canada: 2 x 32 kg)
Many more benefits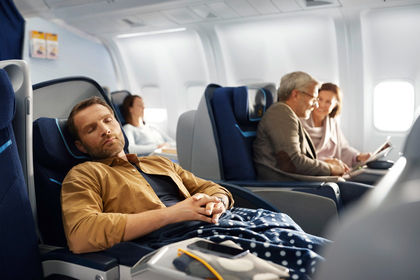 Conditions: All prices shown are one-way total prices in the respective class as indicated. The mentioned price may differ if no additional return flight is booked. The offers are updated several times a day and are only valid as long as there is sufficient availability.