Affordable one-way flights to Guadalajara
Sorry we can't offer your flight to Guadalajara from your chosen departure airport but you may want to try another flying from another departure airport:
Welcome to Mexico
Enjoy a variety of landscapes and rich cultural traditions when you embark on a flight to Guadalajara. Condor flights will deliver you to a city with a history that dates back hundreds of years. Grand buildings and venerable plazas grace the city's centre, recalling the rule of the Spanish and the dominance of the Roman Catholic Church. Lose yourself in the beauty of this lovely city in Mexico.
Guadalajara has more than history; it's a very modern city with a vibrant and bustling economy. Known as the Silicon Valley of Mexico, it is home to many high-tech and IT firms. Home to over four million people, there are many reasons to book your cheap flights to Guadalajara with Condor and visit one of the many conventions and festivals held here. The annual Guadalajara International Book Fair is one of the biggest events of the year.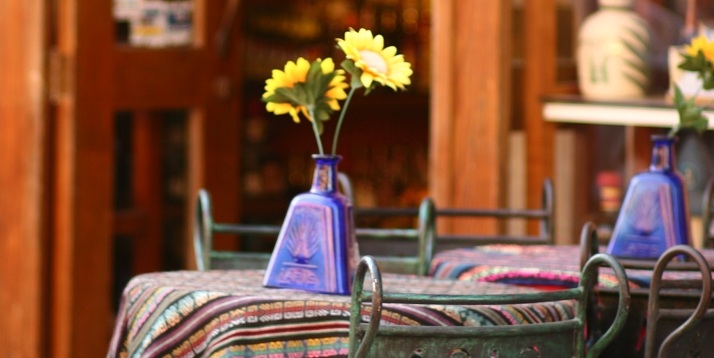 Try Mexican specialties in a tequileria
Flight facts
Condor offers many attractive flights to Guadalajara, mainly from European destinations. Regular flights to Guadalajara are scheduled during the summertime with daily service. Your flight to Guadalajara may include a layover in Cancun on the Caribbean coast. This connecting flight between Guadalajara and Cancun takes around two hours. You might consider a stopover in Cancun to enjoy the tropical paradise of the Yucatan peninsula that surrounds this tourist oriented destination.
When your flight to Guadalajara arrives, you'll land at the Don Miguel Hidalgo y Costilla International Airport, which is often referred to simply as the Guadalajara International Airport. The airport is one of the largest in Mexico, and is well connected to the city with the light rail system, known as SITEUR. Only 16 km from the city centre, a taxi ride is also a quick and affordable option as well.
All flights from Europe to Guadalajara
Guadalajara weather
JAN

FEB

MAR

APR

MAY

JUN

JUL

AUG

SEP

OCT

NOV

DEC
Top sights in Mexico
Guadalajara city centre
After your flight to Guadalajara arrives, one of your first stops should be the city centre. With stunning squares like the Plaza de Armas and broad avenues lined with venerable buildings, you can lose yourself in the charm of this Mexican metropolis where the Old World meets the New World.
Metropolitan Cathedral
One of the city's icons is the Metropolitan Cathedral. Built in the mid-1500s and consecrated in 1616, this church has served as a centre of religious life in the city from its inception. A rich blend of European and indigenous architectural styles can be found throughout the structure.
The Jalisco Regional Museum
No flight to Guadalajara is complete without seeing some of the city's many museums. The Jalisco Regional Museum has exhibits covering paleontology, anthropology and archaeology, exploring many eras of the state of Jalisco's history from prehistoric times to the present.
Restaurants
You'll want to taste the culinary heritage of Jalisco after a relaxing flight to Guadalajara with Condor. Check out one of the many restaurants that face the Plaza de los Mariachis. Considered the home of mariachi music, your cuisine will taste even more authentic when accompanied by a mariachi serenade.
Teatro Degollado
Delight in the varied performances at the Teatro Degollado, which include traditional dances to operas. The institution is considered Mexico's oldest opera house and is housed in a grand neoclassical building. You can buy a ticket with all of the money you save with cheap flights to Guadalajara from Condor.
Other destinations like Guadalajara