Condor Boardshop
The new Condor App
Business Class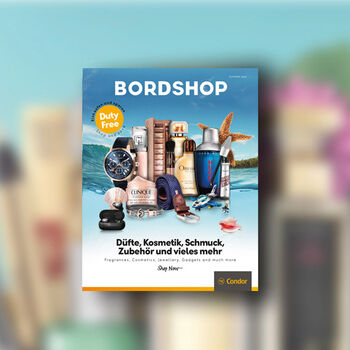 Condor Boardshop
Shopping On Board
Shopping above the clouds. Enjoy shopping at the Condor Bordshop on your flight, featuring a wide assortment of products. Choose from premium fragrances, fashion accessories, trendy jewellery, elegant watches, children's toys and items for aviation fans. And if you are craving something sweet, the Condor Bordshop has delicious treats to suit any taste.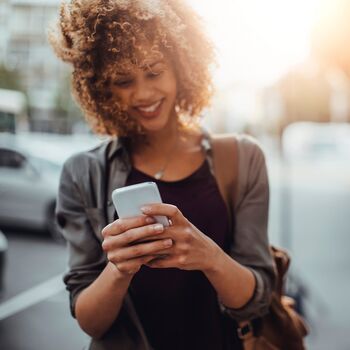 The new Condor App
More flexibility and comfort on your trip
This app walks you through your flight - no need to queue at check-in, print your boarding pass or stare at departure boards - it's all in your pocket.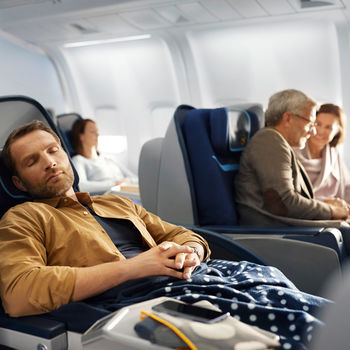 Business Class
Business Class
Comfortable lie-flat seats
Personal 15-inch monitor
Delicious five-course meals
Increased free baggage allowance